Boat Rental in Geneva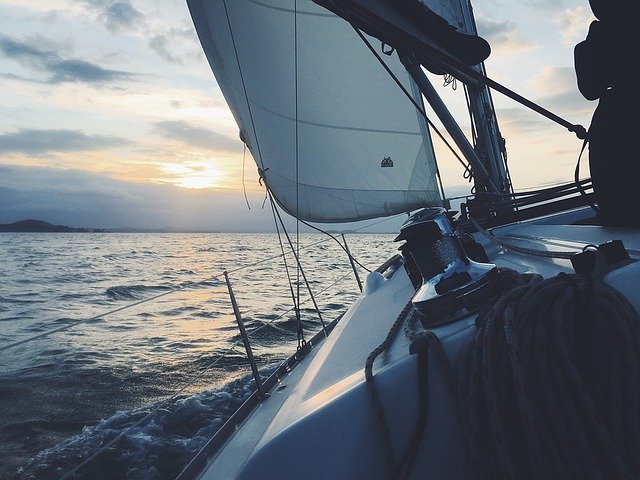 GENEVABOATS OFFERS BOAT RENTAL IN GENEVA FOR YOUR OUTINGS ON LAKE GENEVA. ON A SUNNY DAY, SET SAIL ON LAKE GENEVA AND DISCOVER THE NEARBY JET D'EAU WHILE PASSING IN FRONT OF THE BAINS DES PÂQUIS LIGHTHOUSE.
FROM THE DECK OF THE BOAT, YOU WILL SEE THE CRYSTAL-CLEAR WATERS OF LAKE GENEVA. WITH THE SALÈVE MOUNTAIN IN THE FOREGROUND AND THE ALPS IN THE BACKGROUND, YOU CAN ALSO SEE MONT BLANC IN GOOD WEATHER.
RENTING A MOTORBOAT IN GENEVA WILL ALLOW YOU TO TRAVEL FAST AND ENJOY THE SHORES OF LAKE GENEVA. YOU CAN SEE HISTORIC BUILDINGS SUCH AS THE VILLA DIODATI, LOCATED IN THE COMMUNE OF COLOGNY, WHERE THE FAMOUS NOVEL FRANKENSTEIN WAS WRITTEN BY MARY SHELLEY, WIFE OF PERCY BYSSHE SHELLEY.
TAKE A PAIR OF BINOCULARS AND LOOK AT THE UNITED NATIONS BUILDING, WHICH HOUSES THE RED CROSS AND THE WORLD TRADE ORGANIZATION HEADQUARTERS AND IS LOCATED ON THE LAKESIDE. A LITTLE FURTHER UP, THE FAMOUS CHÂTEAU DE PREGNY—ALSO KNOWN AS CHÂTEAU ROTHSCHILD—OVERLOOKS LAKE GENEVA. IN THE BACKGROUND, THE JURA MOUNTAINS ENCIRCLE GENEVA AND ITS LAKE.
AT CRUISING SPEED, TAKE THE TIME TO ADMIRE THE LAKESIDE VILLAS AS YOU PASS BY THEM.
AT POINTE À LA BISE, DROP ANCHOR AND ENJOY A SWIM IN THE LAKE OR SUNTAN ON THE REAR DECK OF THE BOAT.
START THE ENGINE AGAIN AND HEAD TOWARD HERMANCE TO DISCOVER THIS PRETTY, TYPICALLY SWISS VILLAGE. A STOP AT A RESTAURANT IS ALSO POSSIBLE. FOR EXAMPLE, WE CAN TAKE YOU TO THE AUBERGE D'HERMANCE, WHICH OFFERS AN EXCELLENT SALT-CRUSTED CHICKEN AND FRESHLY CAUGHT FISH FROM THE LAKE.
THERE ARE MANY BOAT RENTAL POSSIBILITIES AT OUR BASE IN GENEVA. GENEVABOATS OFFERS SAILBOATS, SUCH AS THE BENETEAU FIRST 20 OR THE BENETEAU 48. IN THE LARGE YACHT CATEGORY, THE AZIMUT ATLANTIS 55 IS THE LARGEST MOTOR YACHT AVAILABLE FOR CHARTER.
FOR LEISURE ACTIVITIES, WE OFFER THE POSSIBILITY TO RENT A BOAT IN GENEVA WITH A CAPTAIN WHO SPEAKS ENGLISH AND FRENCH. LET HIM PILOT THE BOAT AND TAKE YOU TO THE BEST PLACES IN GENEVA FOR WAKESURFING, WAKEBOARDING, OR WATERSKIING.
LAKE GENEVA ALSO OFFERS EXCELLENT FISHING SPOTS TO CATCH PIKE OR PERCH. ONCE YOU'VE REELED IN YOUR CATCH, YOU CAN ENJOY YOUR PERCH FILLETS, AN EMBLEMATIC DISH OF THE GENEVA REGION.
CHOOSING GENEVABOATS IS SYNONYMOUS WITH SIMPLICITY. WE MOVE THE BOAT SO THAT YOU CAN SET SAIL AS CLOSE AS POSSIBLE TO YOUR ACCOMMODATIONS. THERE ARE MANY MEETING POINTS, BOTH ON THE LEFT BANK AT EAUX-VIVES AND ON THE RIGHT BANK AT LES PÂQUIS.
OUTBOARD, SINGLE-ENGINE, WATERSKIING OR WAKEBOARDING BOATS, MOTOR YACHTS, SAILBOATS — CHOOSE THE BOAT THAT SUITS YOU IN THE BOAT RENTAL TAB, WHICH WILL SUMMARIZE THE BOAT RENTAL OFFERS FROM GENEVA