Motorboats
Genevaboats is specialized in selling motorboats, mainly delivered on Swiss lakes.
Right from our beginning we have built a reputation based on the quality of our services and expertise, which makes the difference when clients approach us with the project to buy a first boat, or to change the one they already have.
Indeed, in both cases, clearly explained advantages and disadvantages helps to make the right decision, in view of a future satisfaction with the boat purchased.
Because a boat must be adapted to the waves and winds it will navigate with, as well as to the type of utilizations expected, a complete advice is essential to make the best choice of hull, model, and options.
As there is a very big choice of brands and models.
Genevaboats sells, imports, and exclusively represents some of the world's best boat brands, like COBALT BOATS, MALIBU, PARDO YACHTS, PEDRAZZINI RUNABOUTS, RAND, RIVA, SAXDOR.
Between six and fourteen meters, the number of types of motorboats is the largest, as you can choose from an open boat, a cabin boat, a watersports boat, a fishing boat, a speedboat, a precious-wood boat, a comfortable cruising boat, as well as from many different propulsions, like single outboard, double-outboard, inboard, double-inboard, Z-Drive, forward-drive(s), straight-shaft(s), powered electrically, by gas or diesel, including bow-propeller and joystick. Let alone medium or large size bathing platforms, hydraulic sinkable bathing steps, coolers, kitchenettes, and interior or exterior tank freshwater showers. Considering certain models are very versatile …
As importers and exclusive agents for some of the most reputed international motorboat brands, Genevaboats assures our clients to always be available for them, to answer questions, requests, or urgent needs.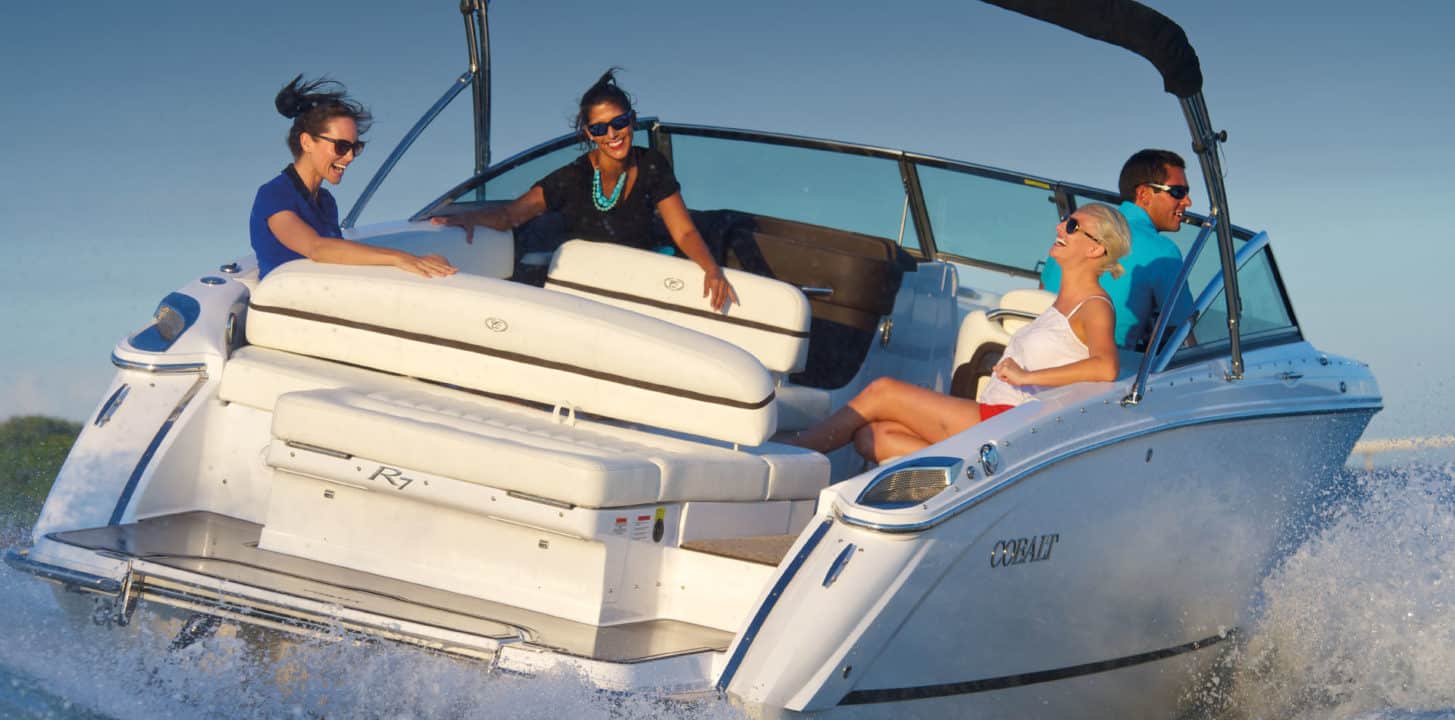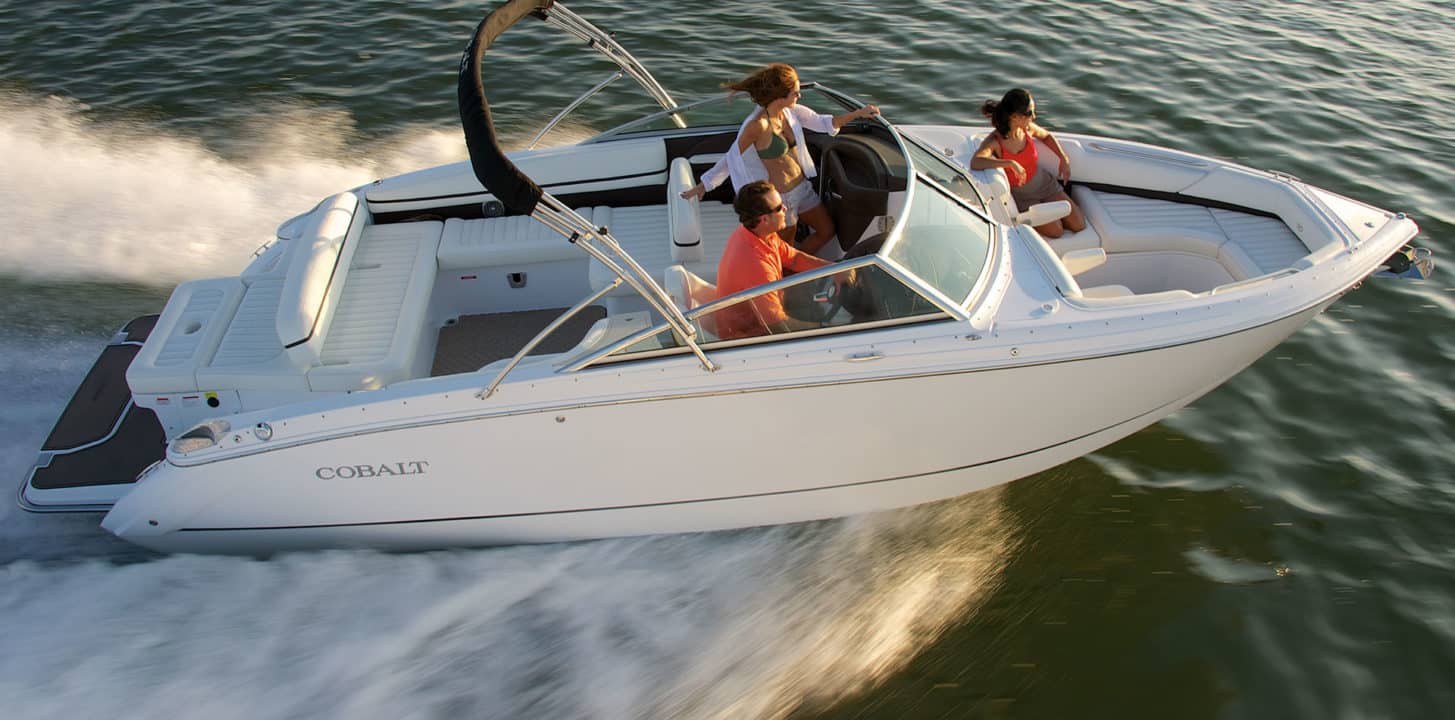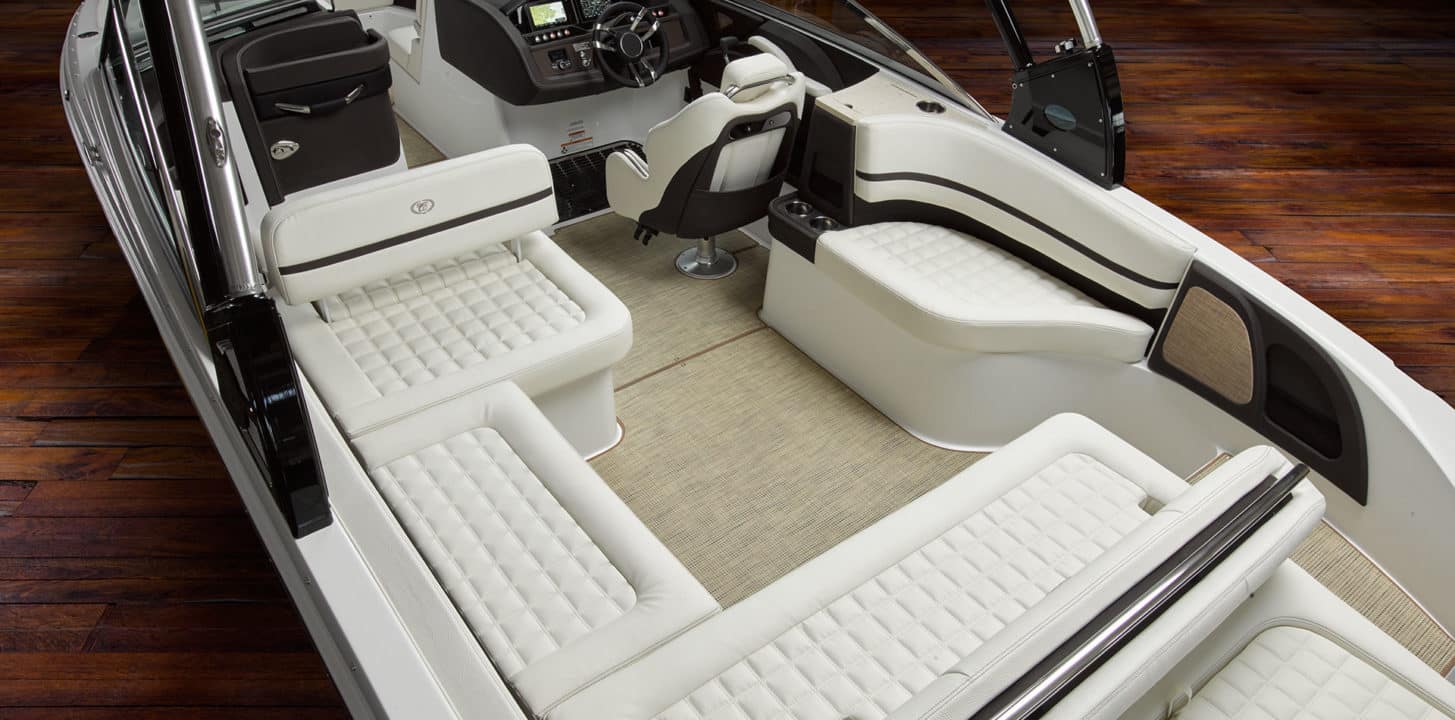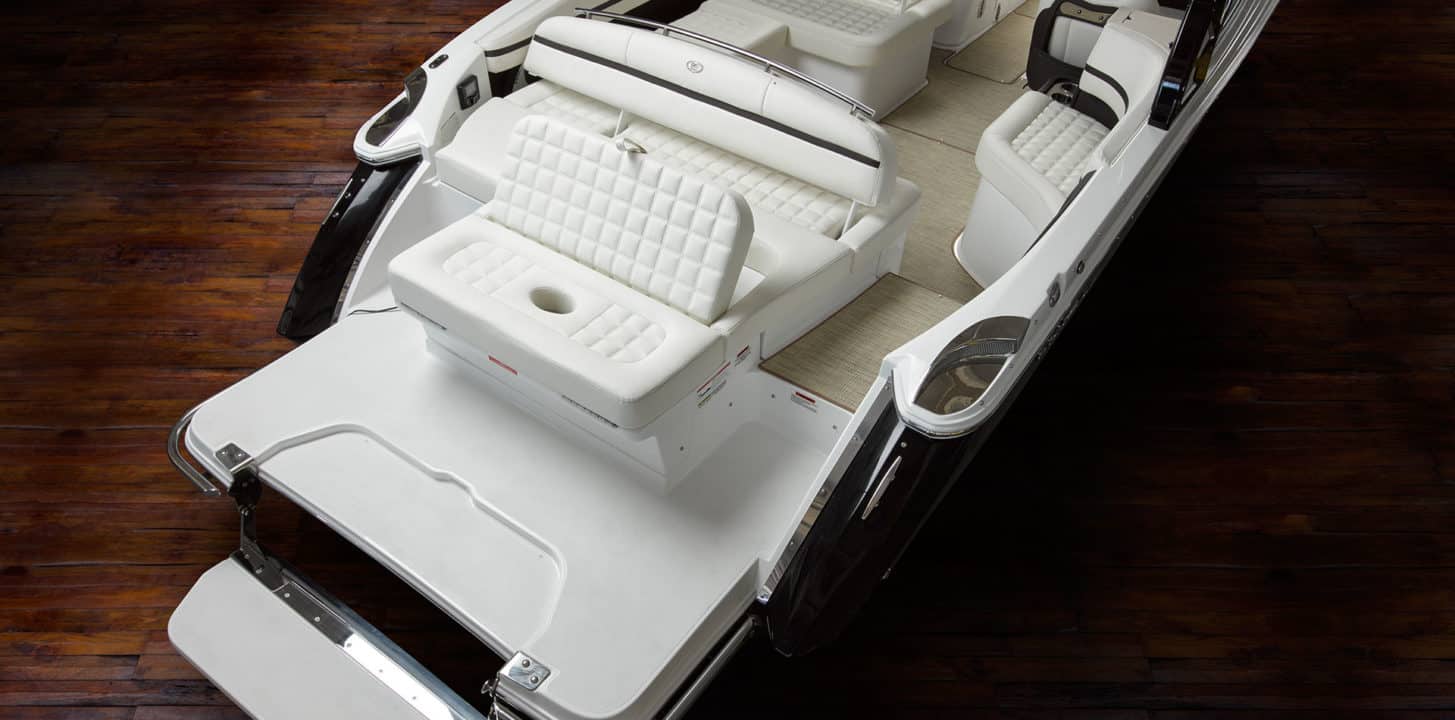 Cobalt R7
Price : upon request
DIMENSIONS : 8.38 M X 2.59 M
ENGINES : MERCRUISER 8.2 Mag HO ECT B3X DTS - 430 HP | VOLVO PENTA V8-430CE DP - 430 HP
FUEL CAPACITY : 295 L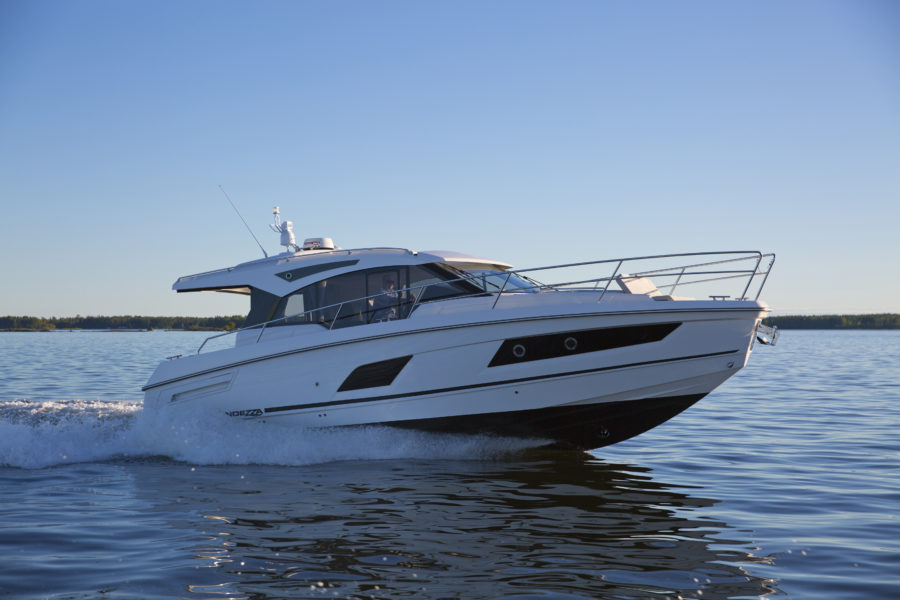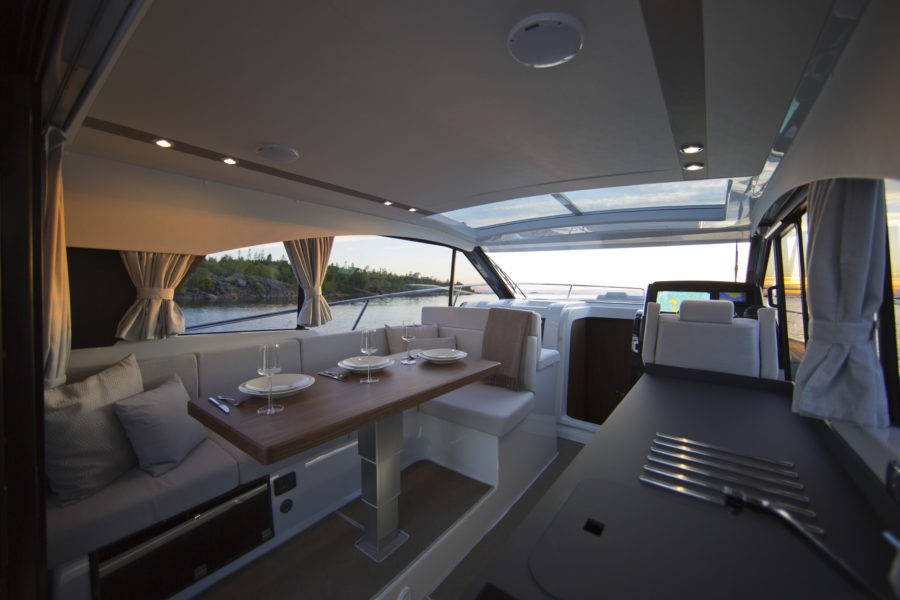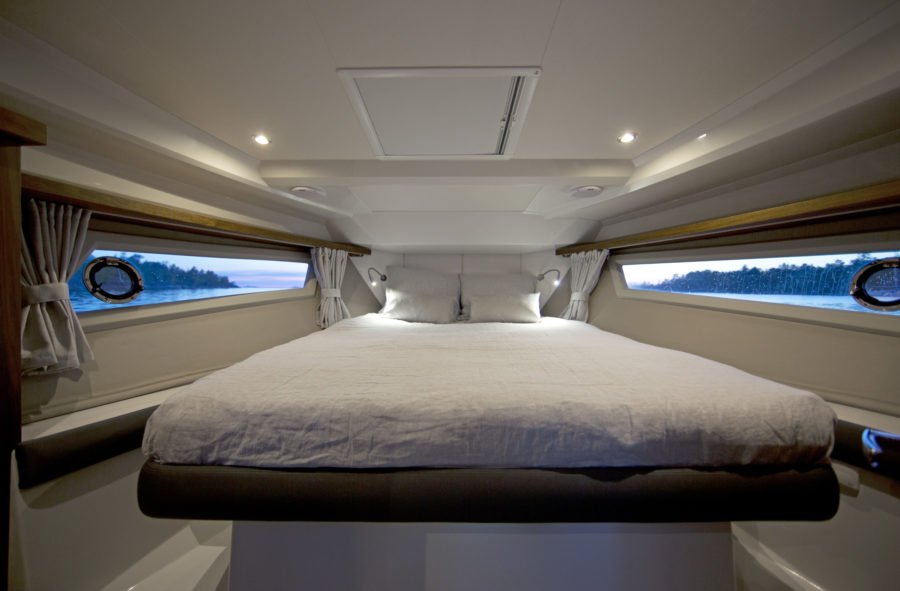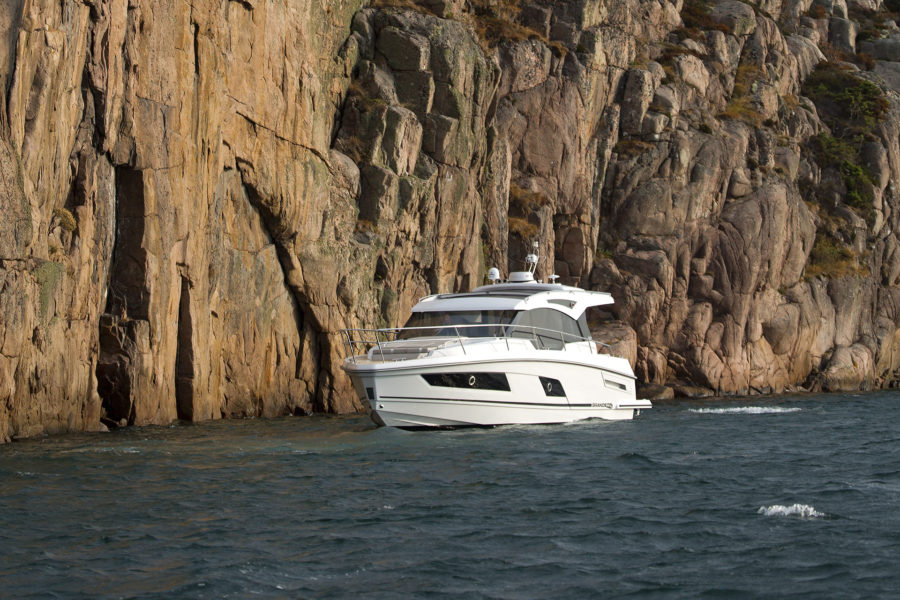 Grandezza 37 CA
Price : upon request
DIMENSIONS : 11.55 M X 3.50 M
ENGINES : 2 x 260 – 320 HP
Volvo Penta diesel engines or MerCruiser petrol engines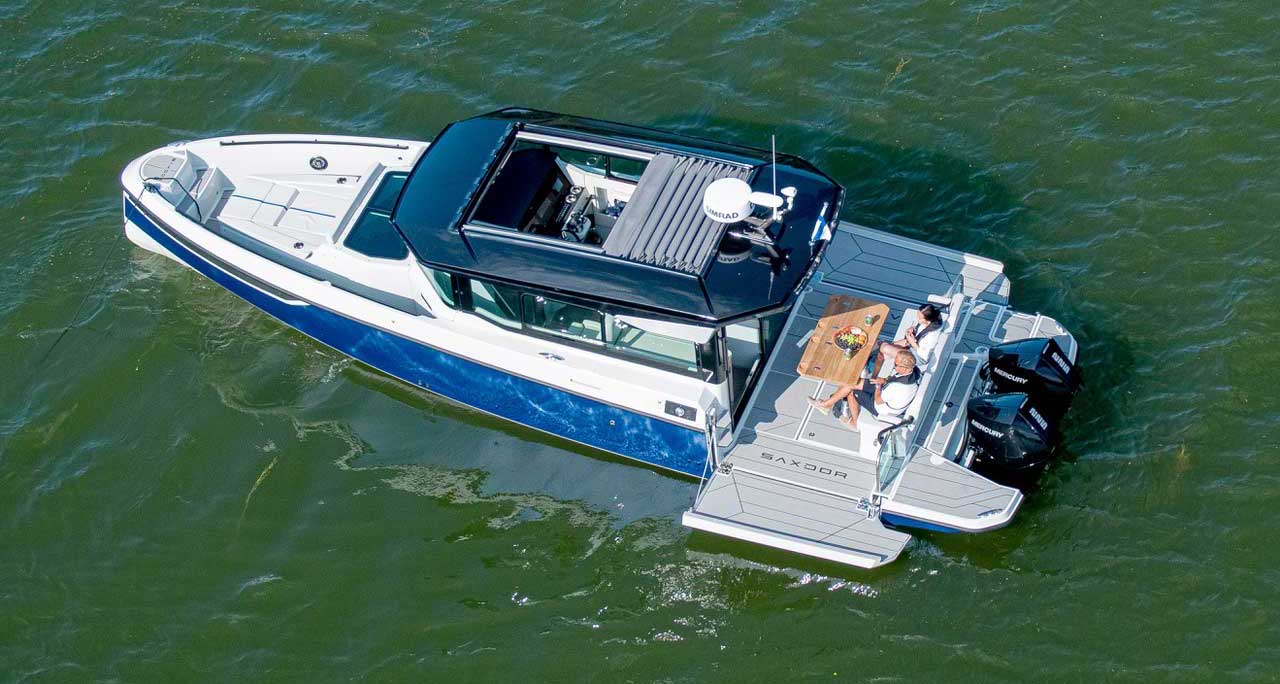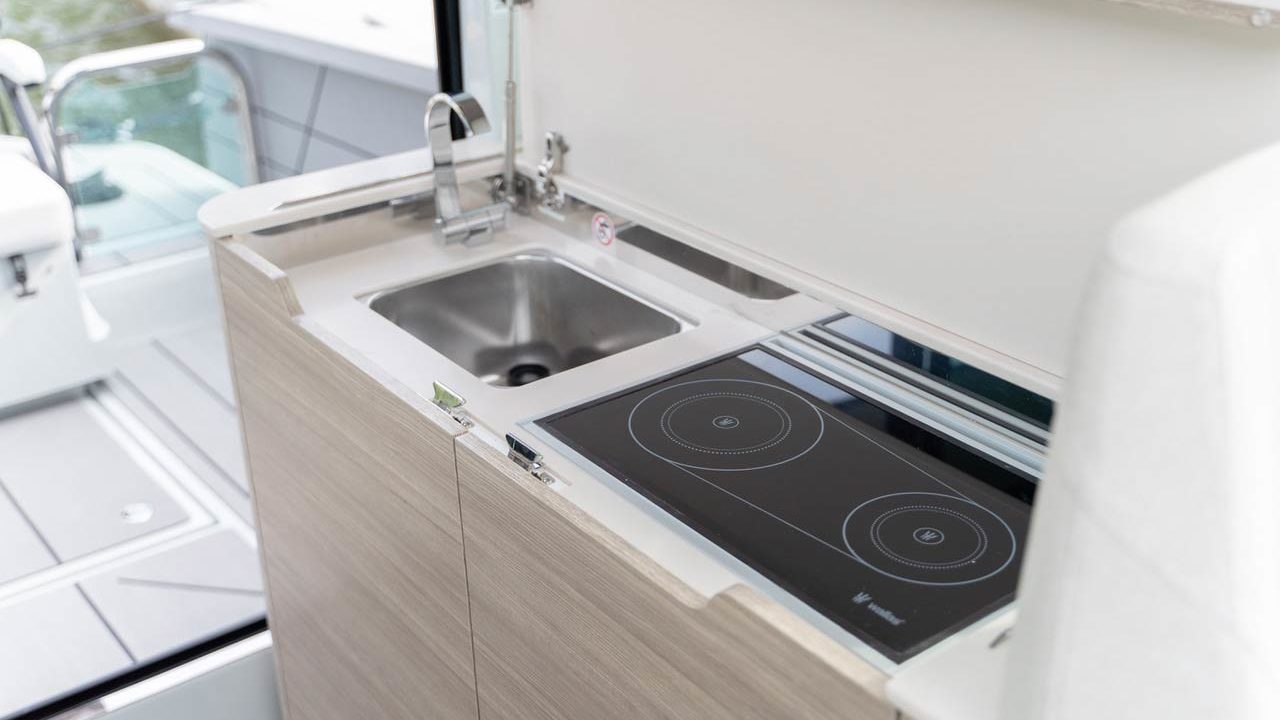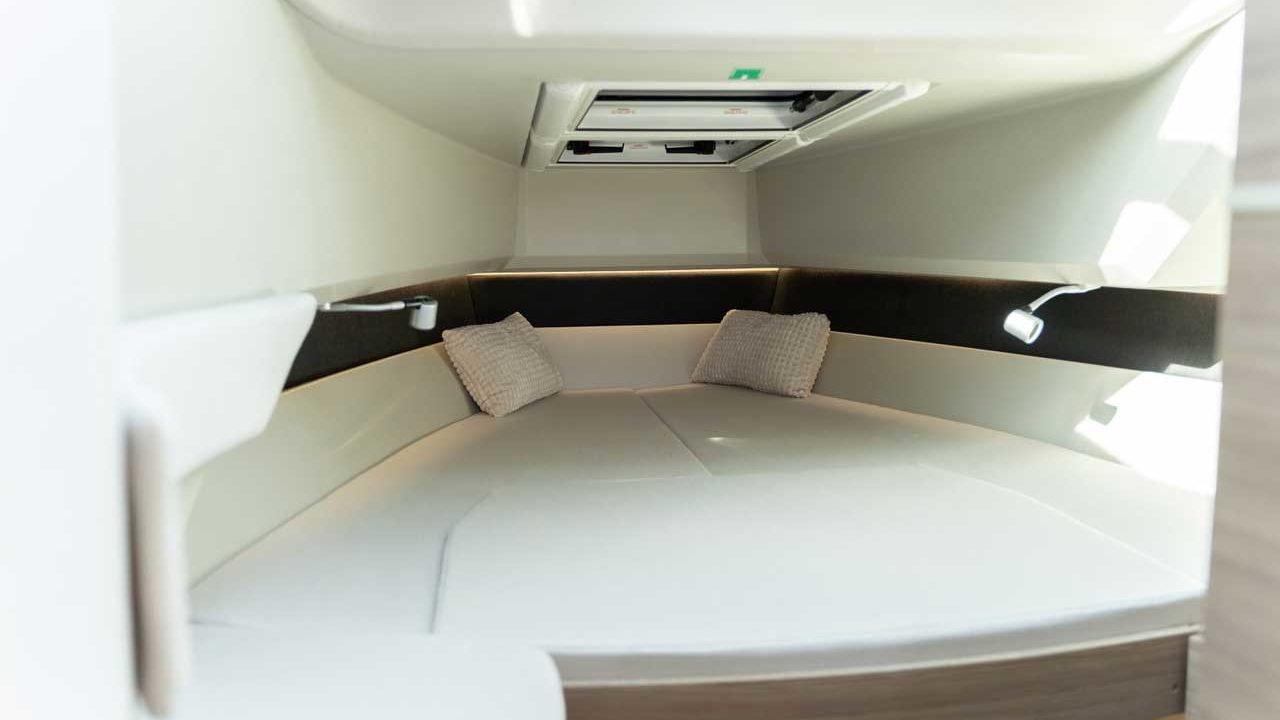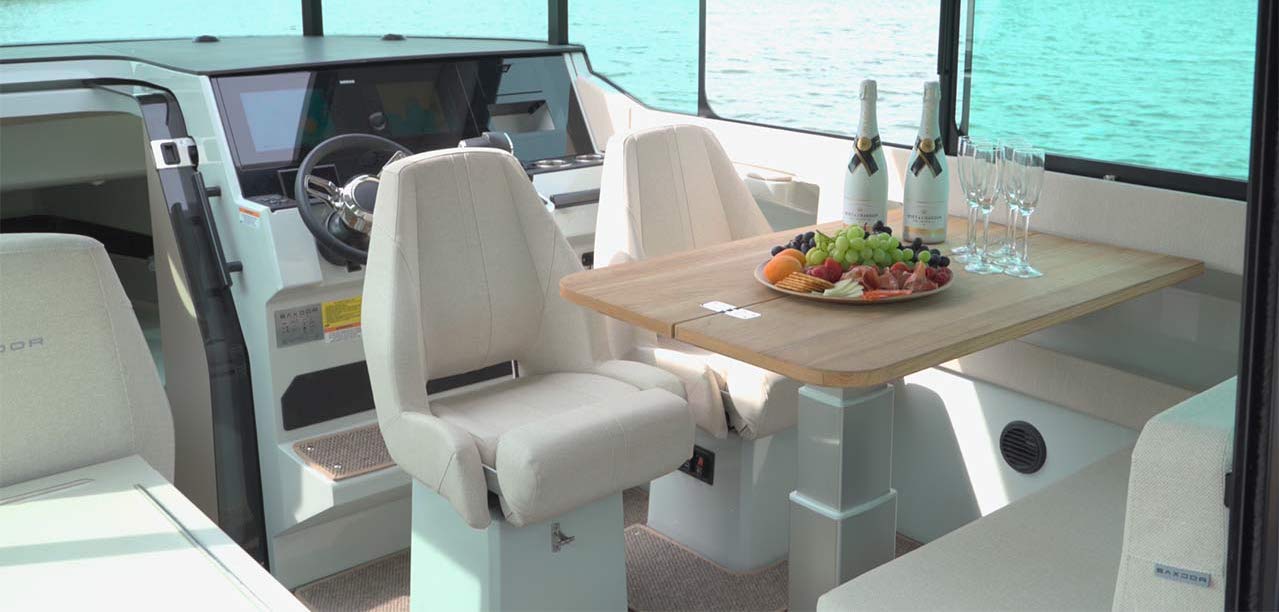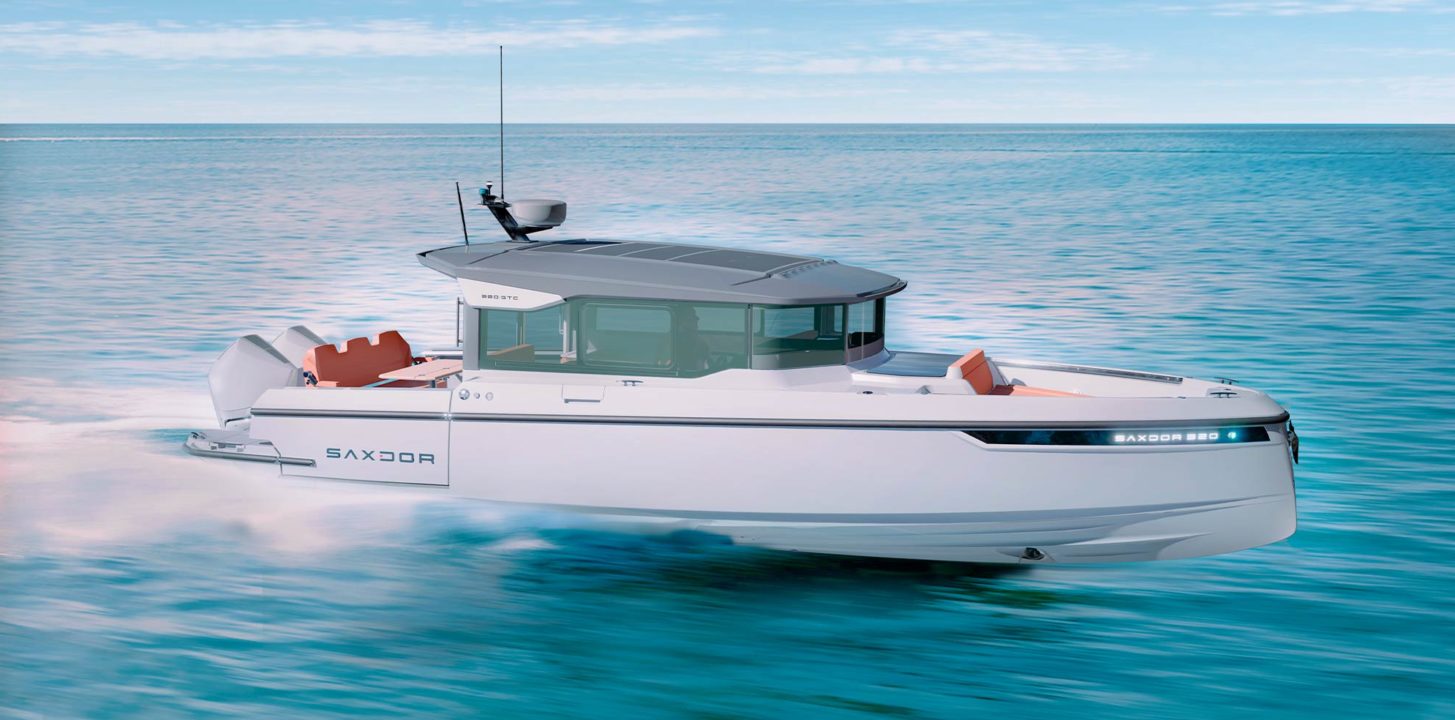 Saxdor 320 GTC
Price : upon request
DIMENSIONS : 10.28 M X 3.10 M
ENGINES : 2 x Mercury V8 AMS 300 – 600 HP
FUEL CAPACITY : 450 L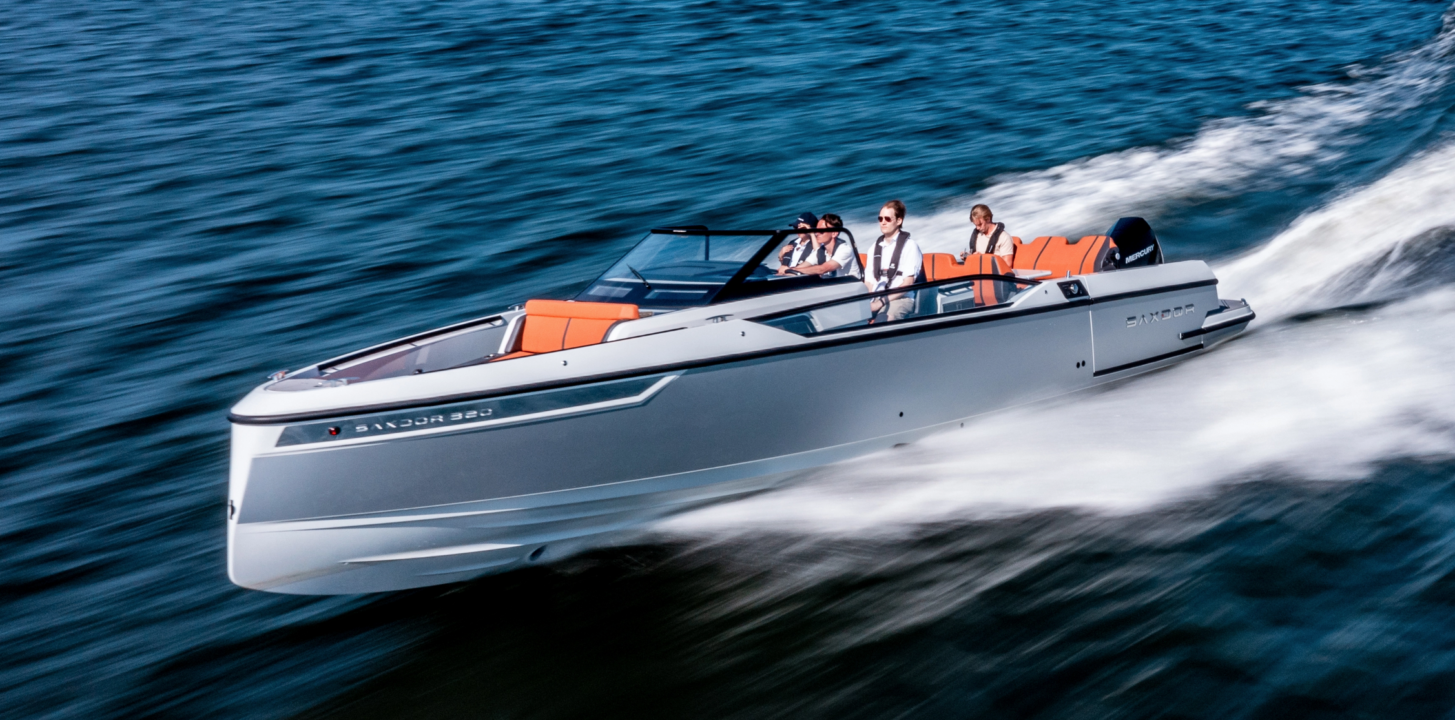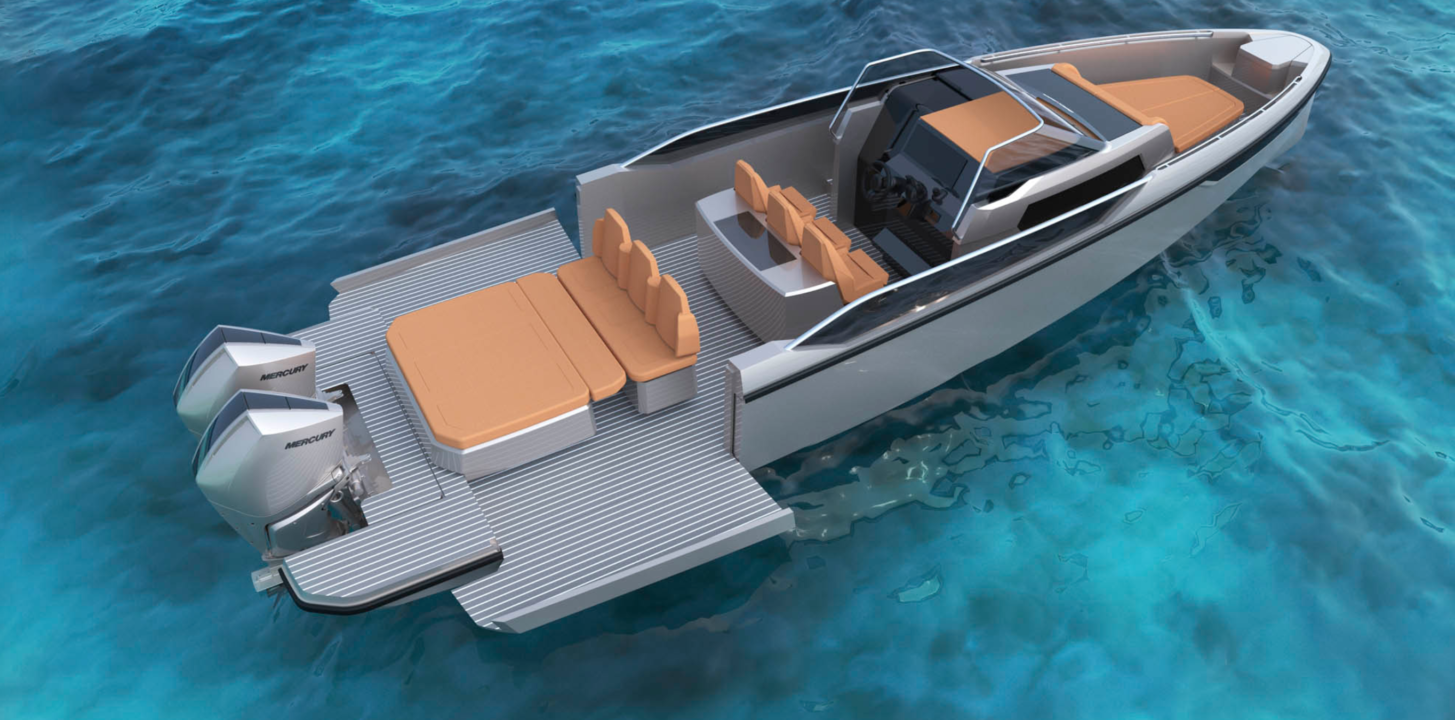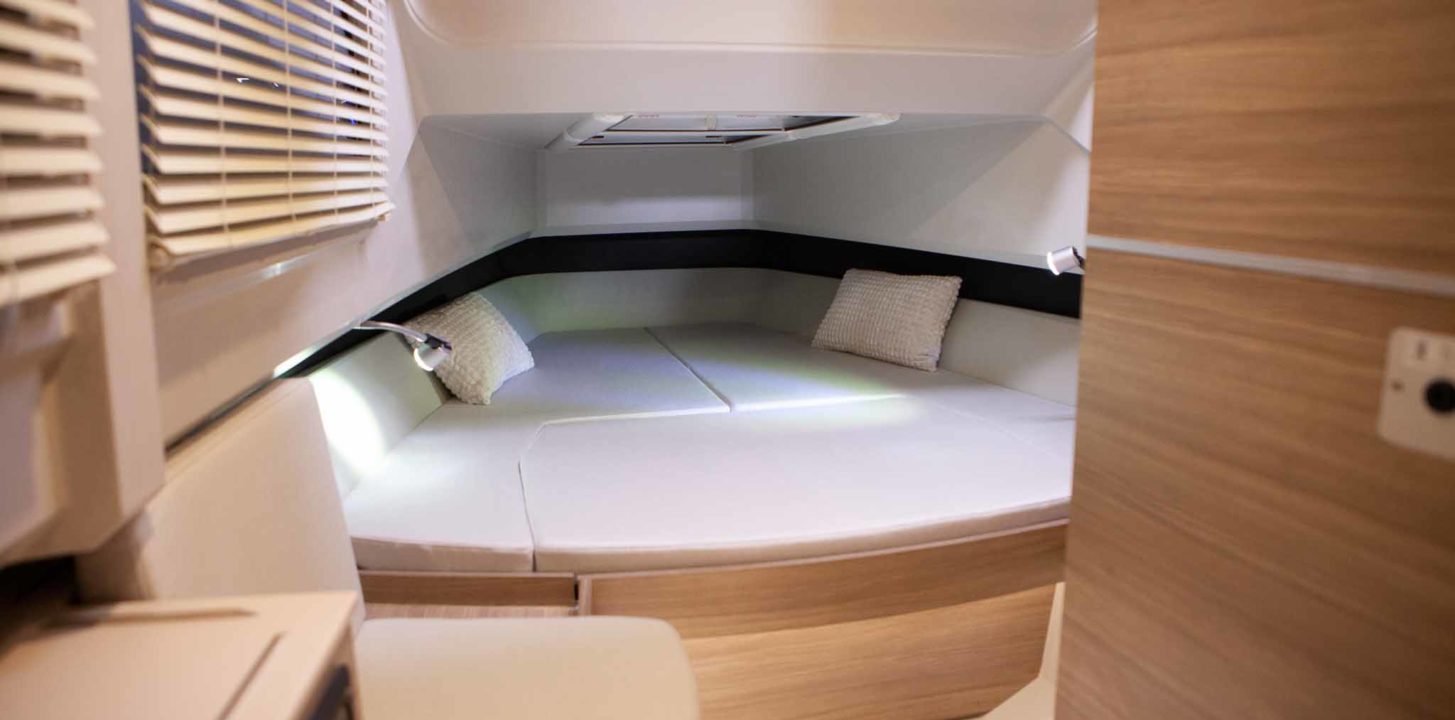 Saxdor 320 GTR
Price : upon request
DIMENSIONS : 10.28 M X 3.10 M
ENGINES : 2 x Mercury V8 AMS 300 – 600 HP
FUEL CAPACITY : 450 L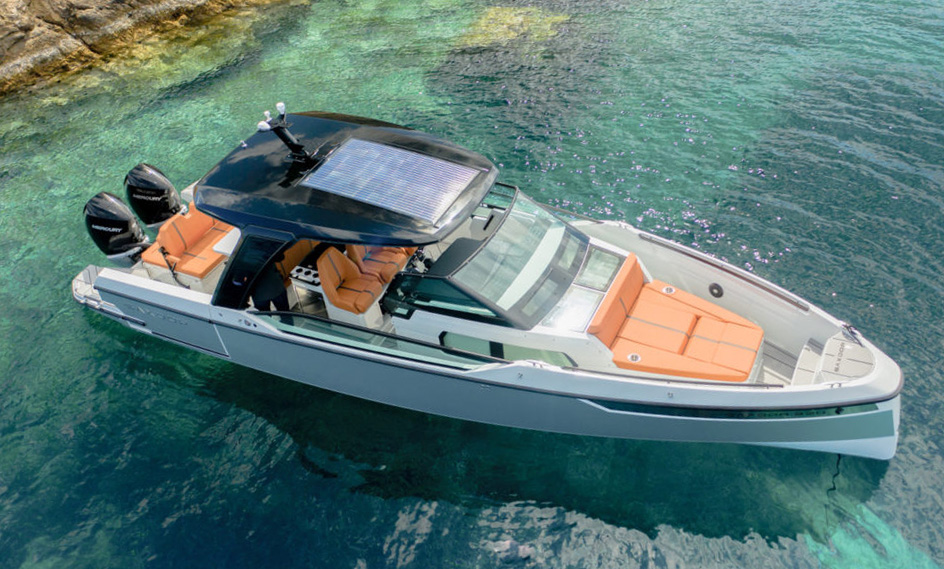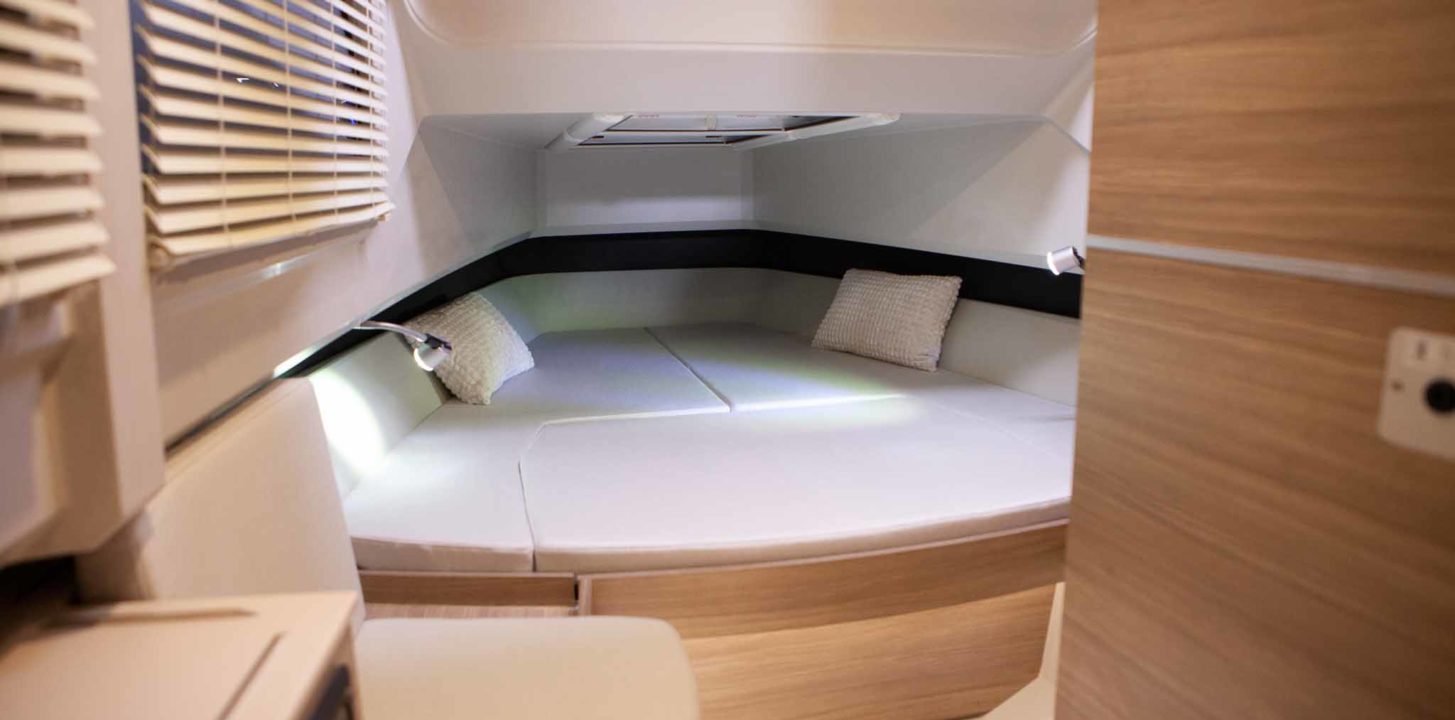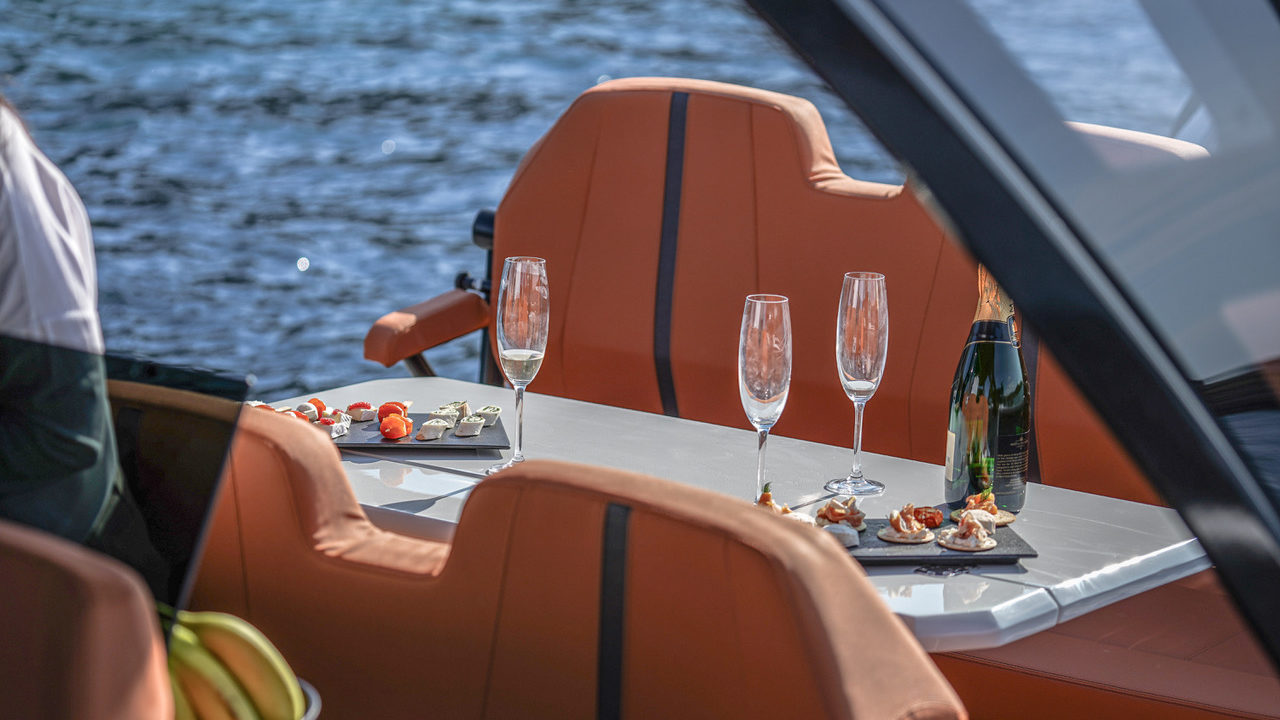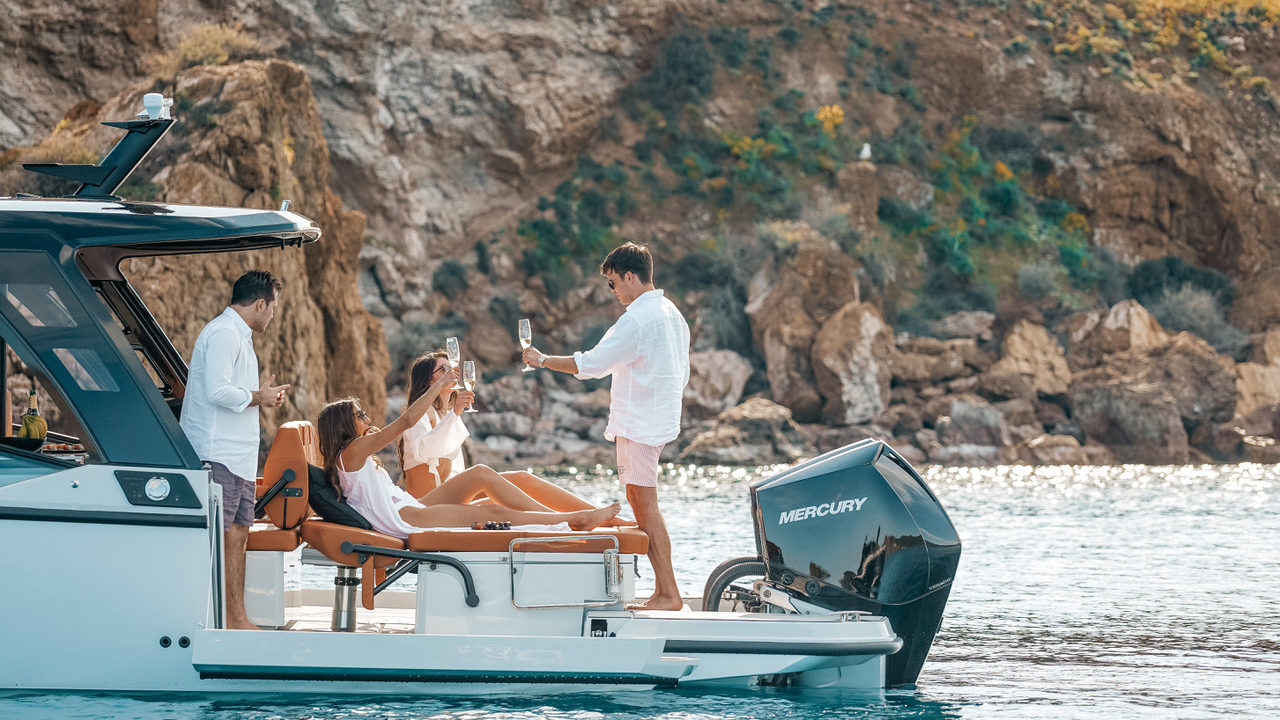 Saxdor 320 GTO
Price : upon request
DIMENSIONS : 10.28 M X 3.10 M
ENGINES : 2 x Mercury V8 AMS 300 – 600 HP
FUEL CAPACITY : 450 L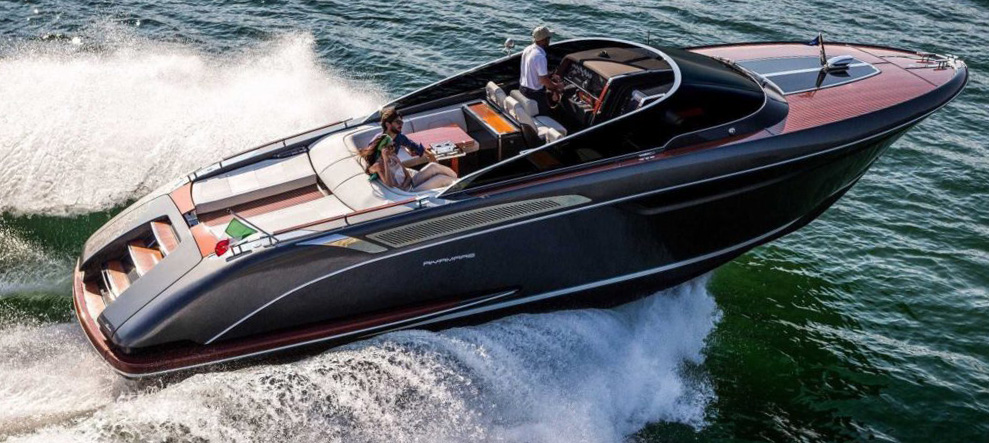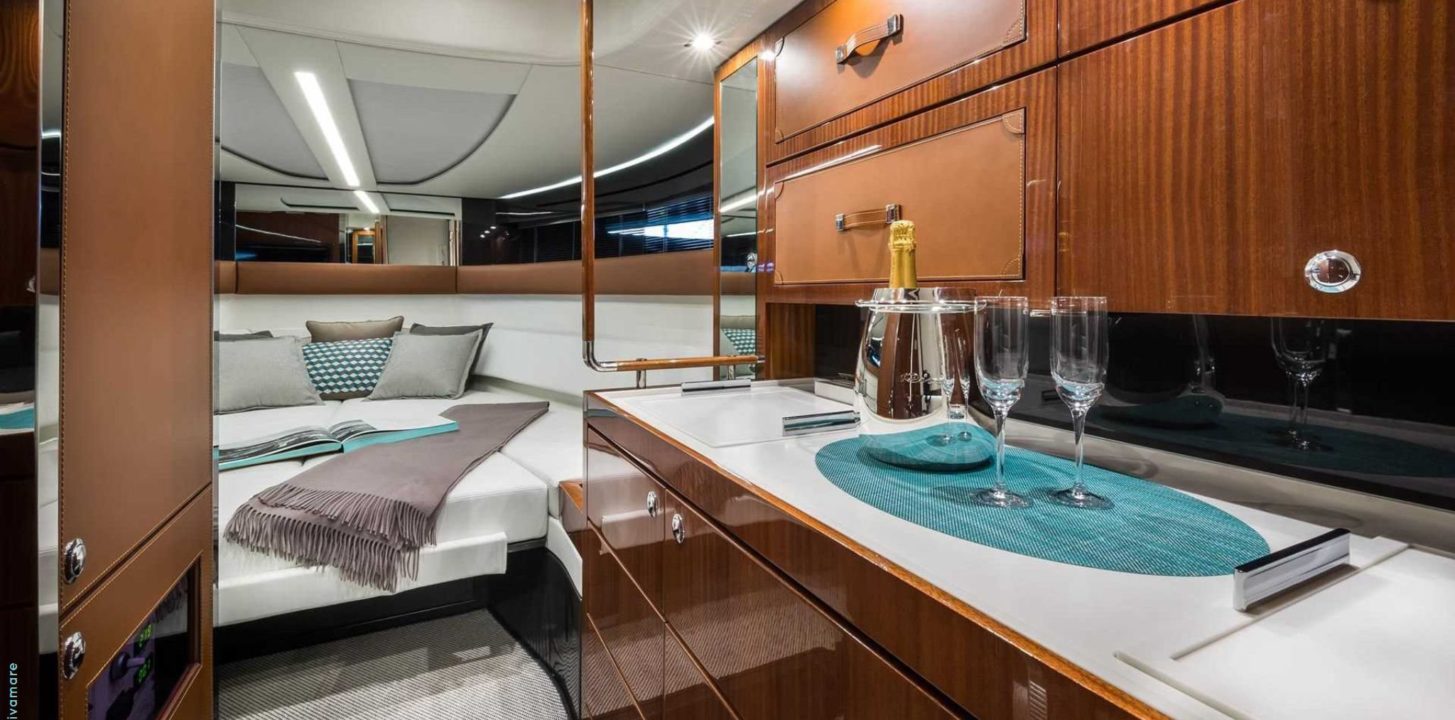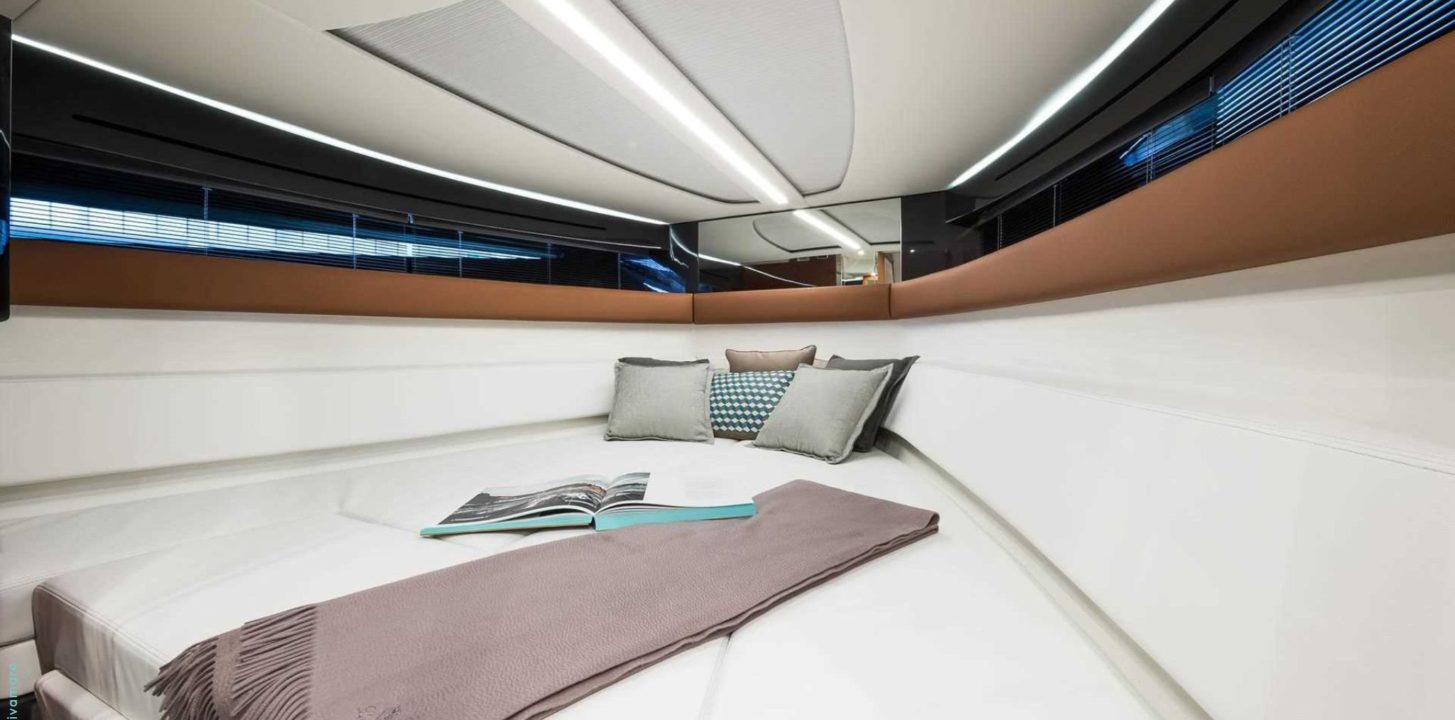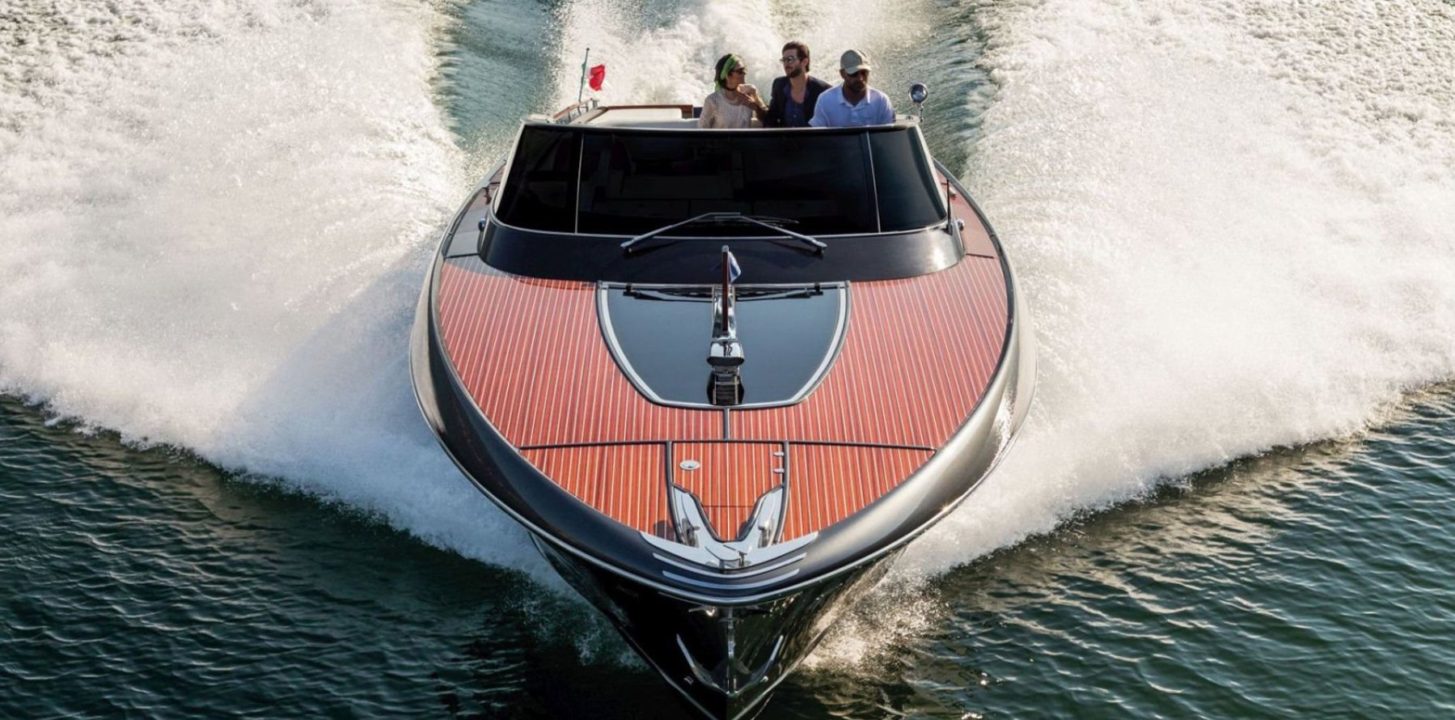 Riva Open Rivamare
Price : upon request
DIMENSIONS : 11.72 M X 3.5 M
ENGINES : VOLVO D13 1000 HP
TRANSMISSION : AQUAMATIC DUOPROP DPH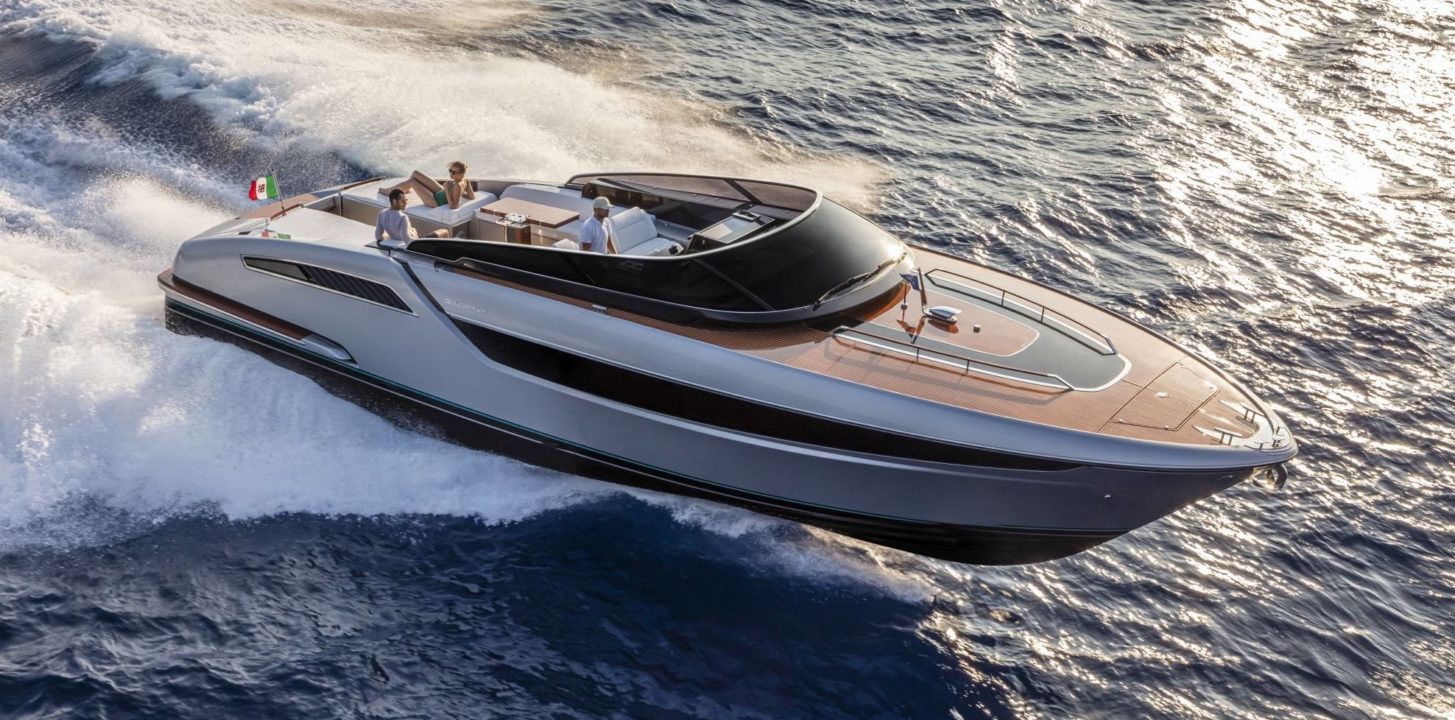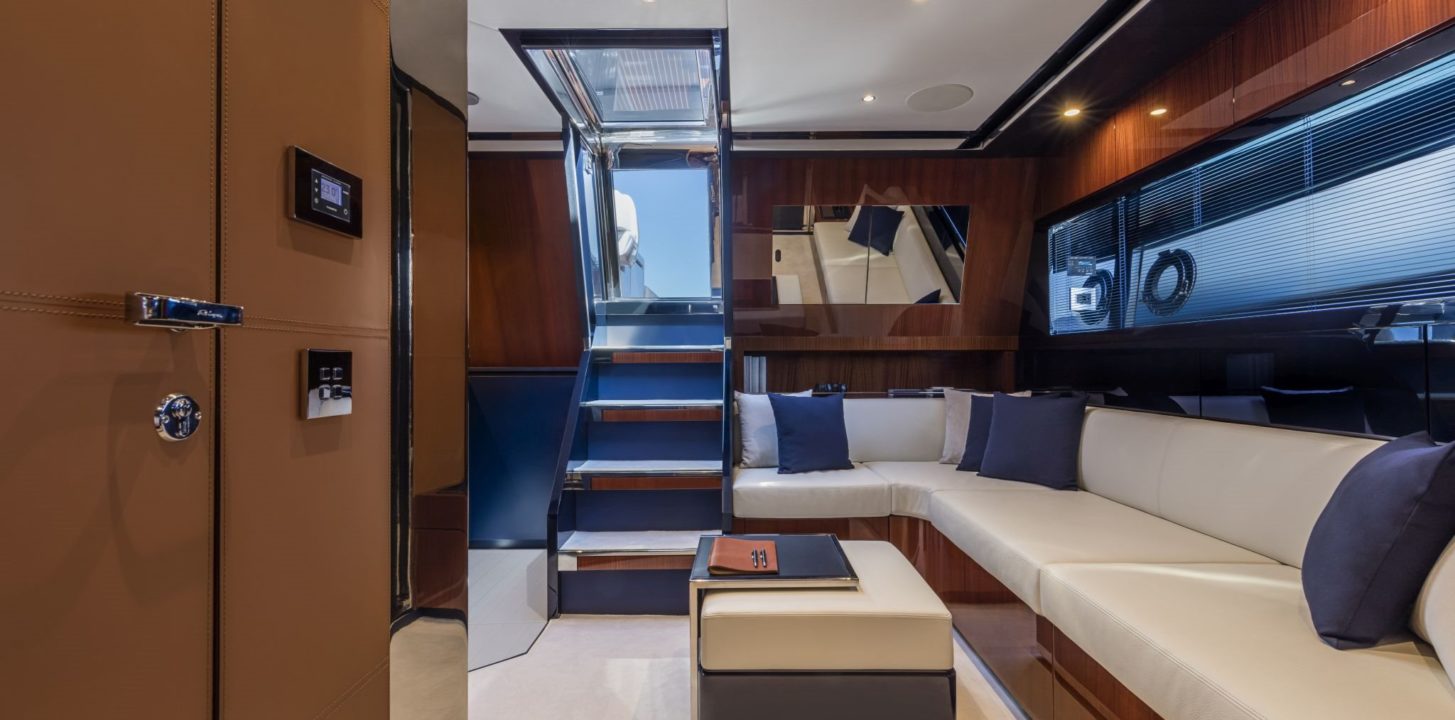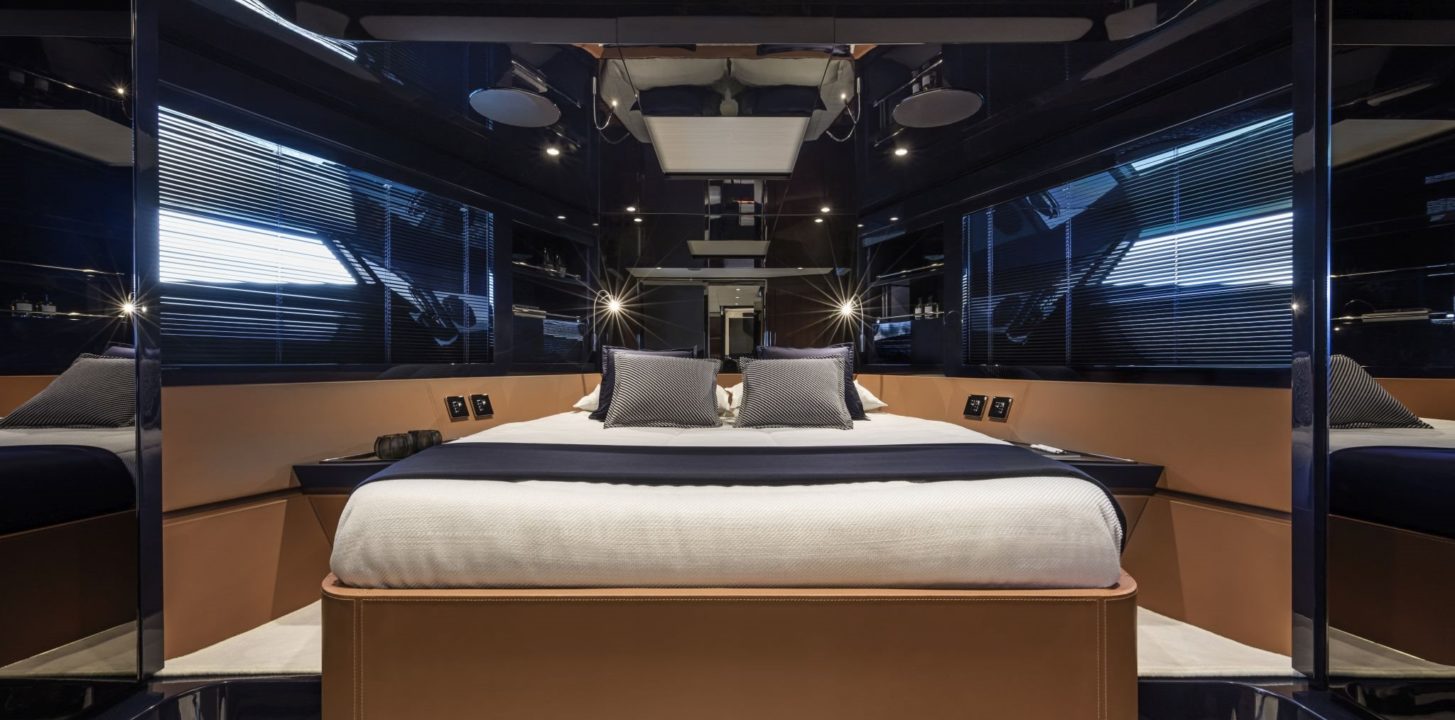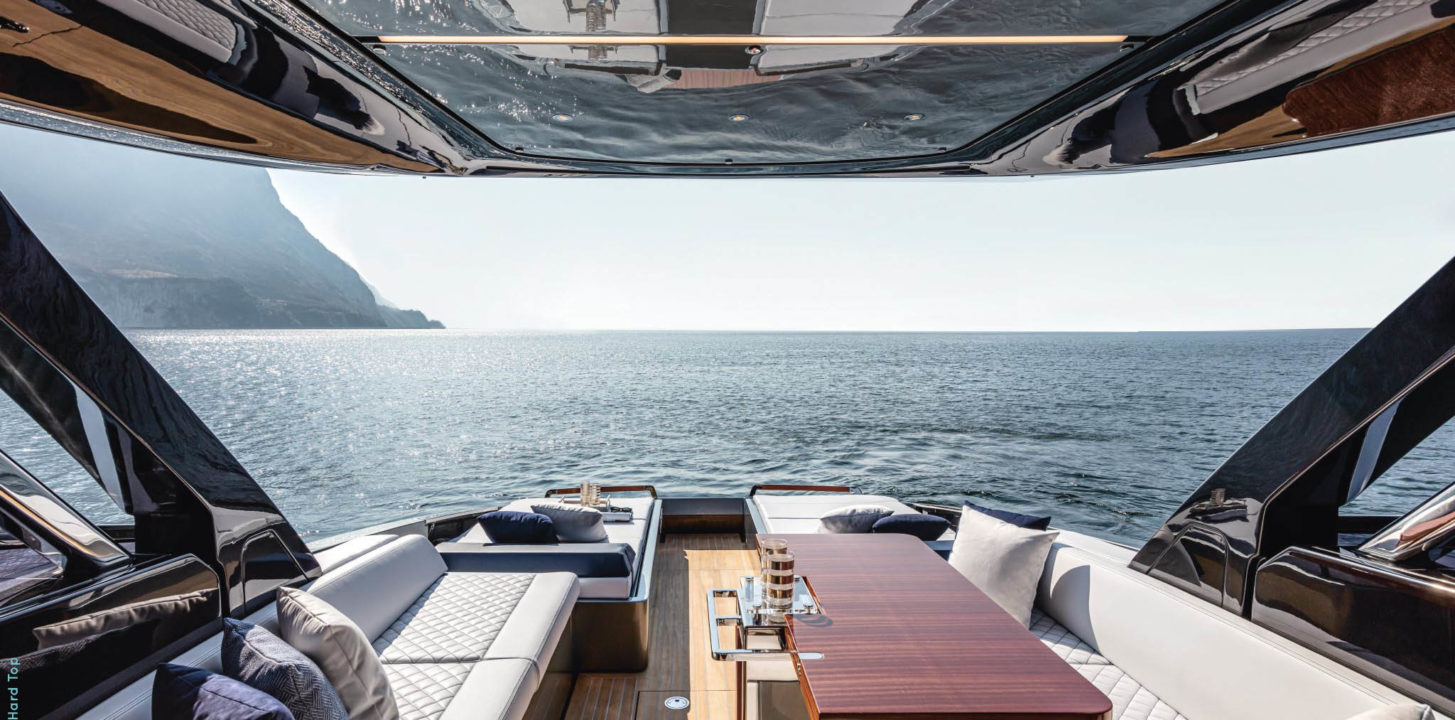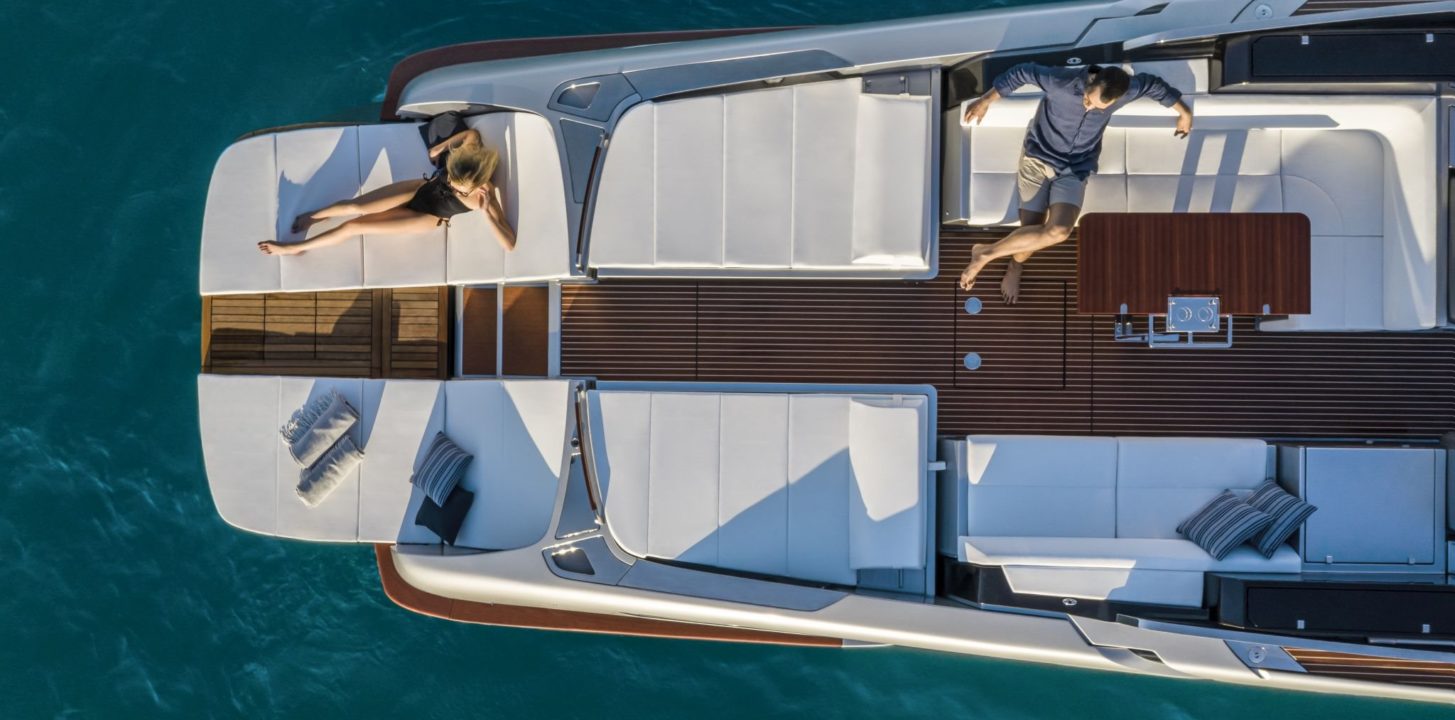 Riva Open Dolceriva
Price : upon request
DIMENSIONS : 14.76 M X 4.26 M
ENGINES : VOLVO D13-1000 – 1000 HP
TRANSMISSION : V-DRIVE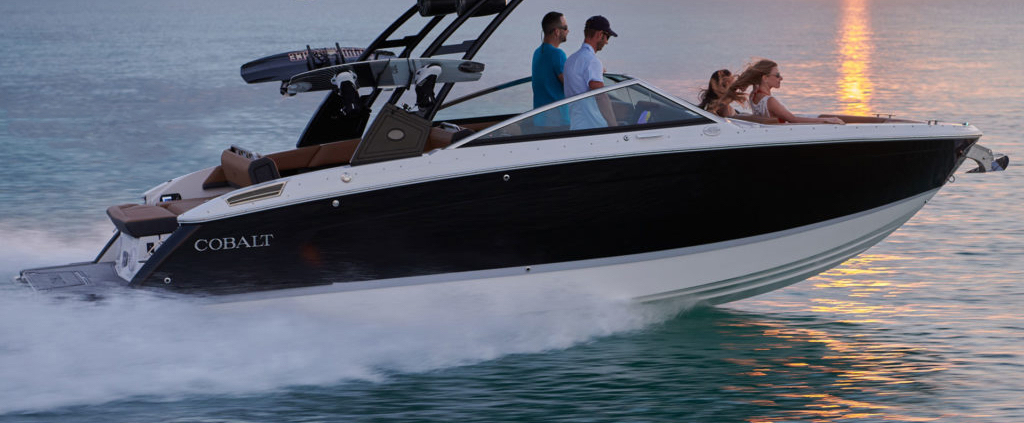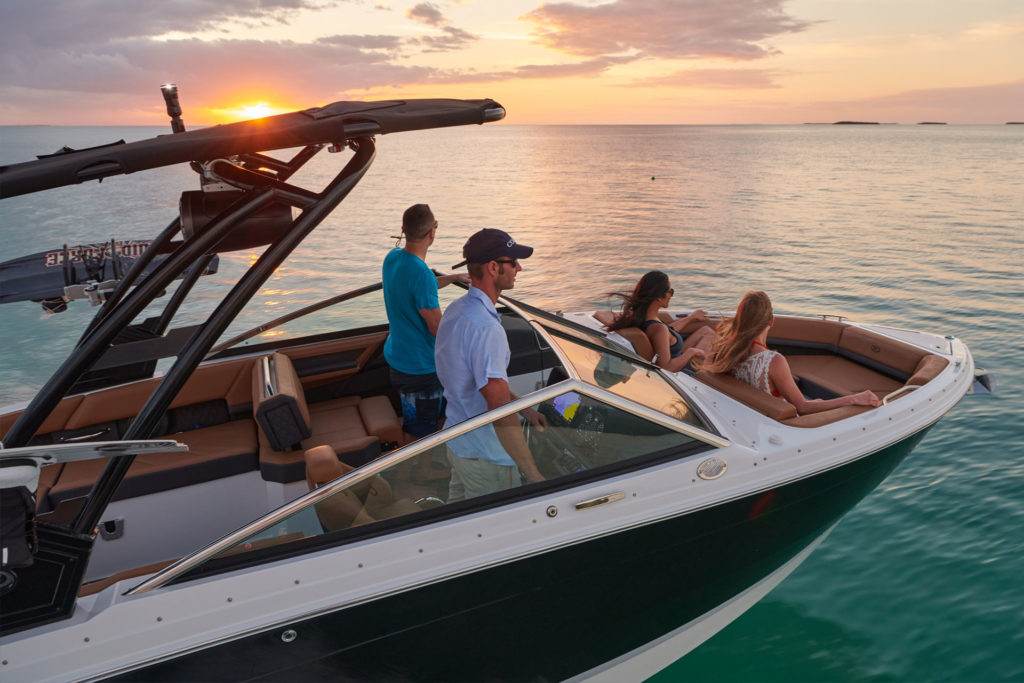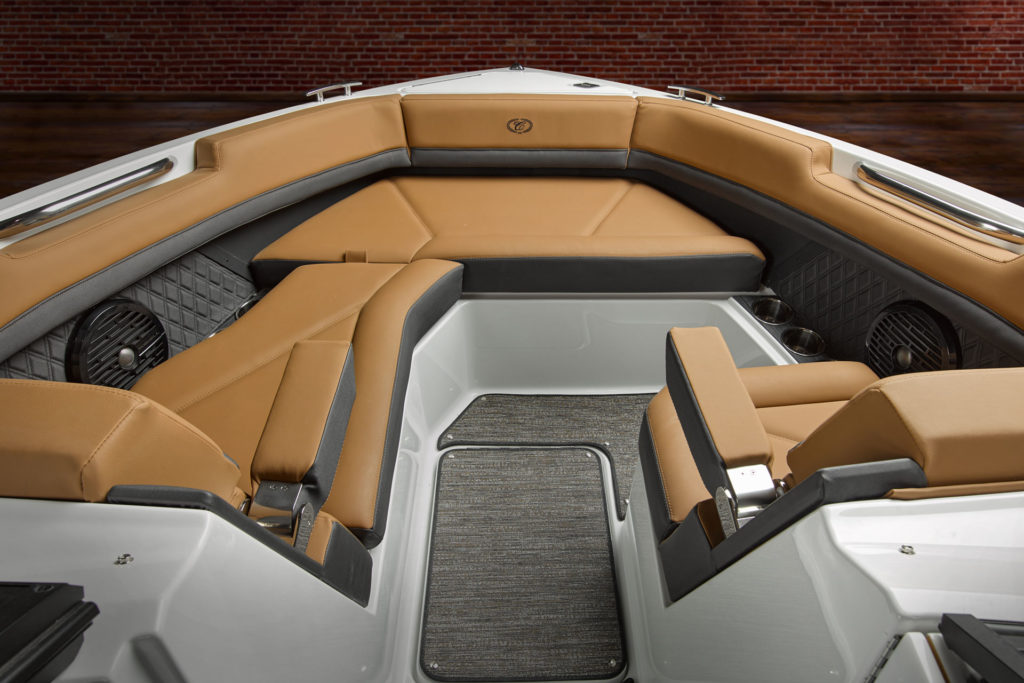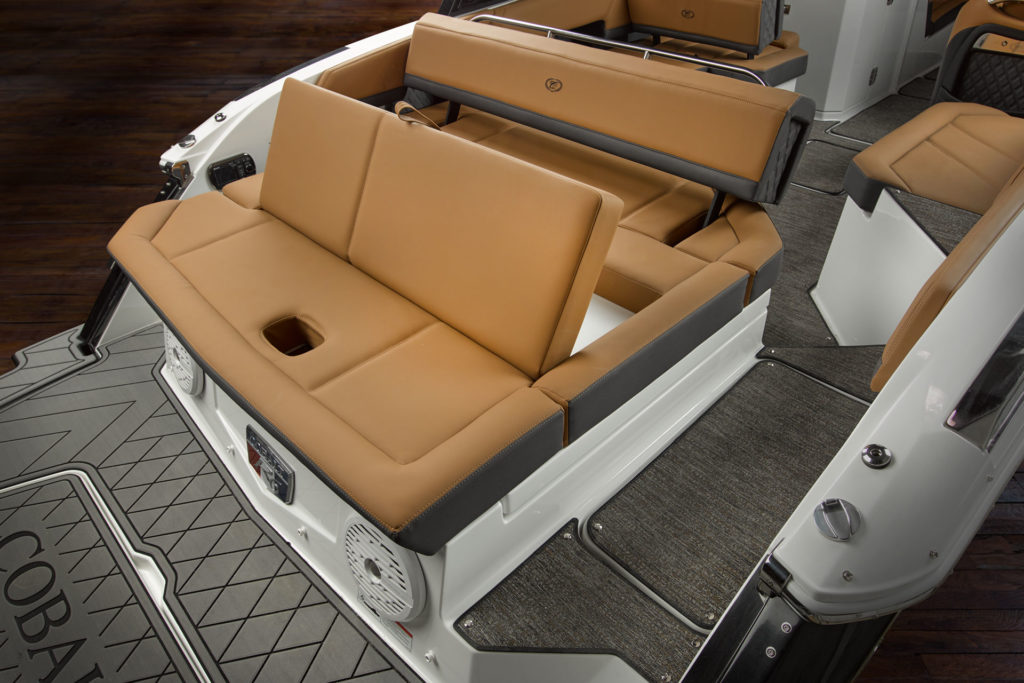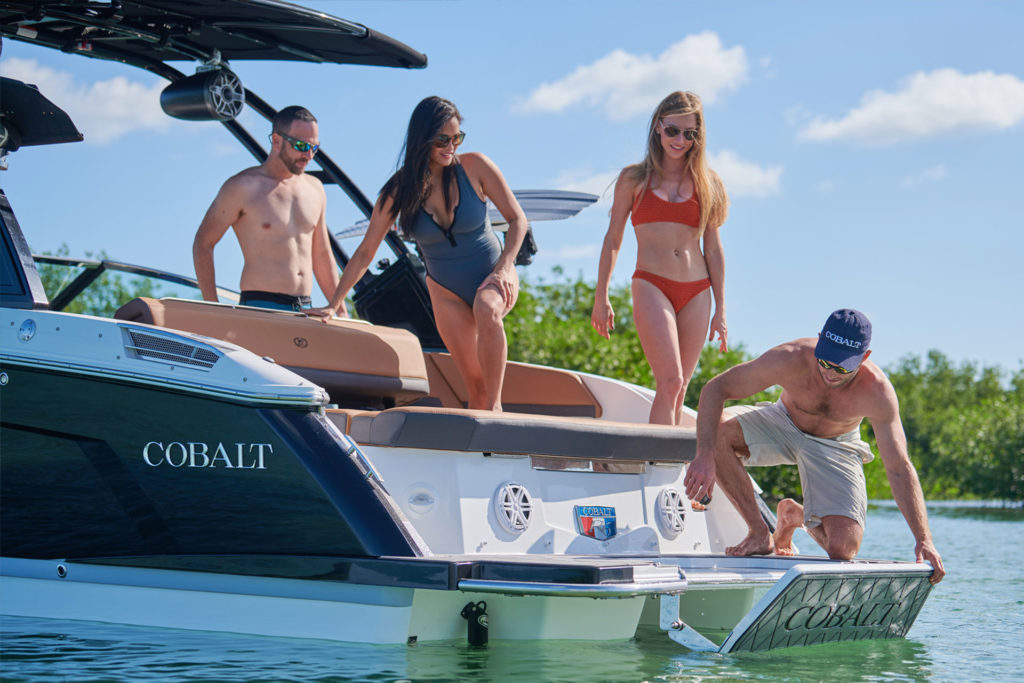 Cobalt R6
Price : 650 CHF / per hour
DIMENSIONS : 7.85 M X 2.59 M
ENGINES : 8.2 Mag HO ECT B3X DTS - 430 HP
FUEL CAPACITY : 227 L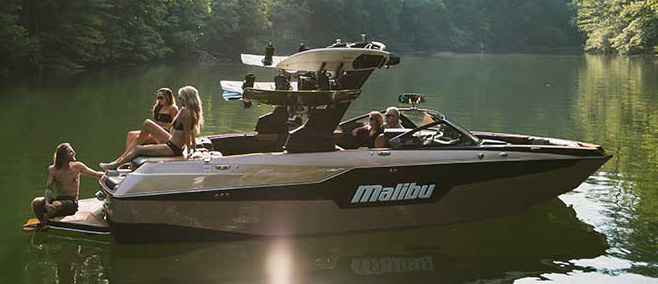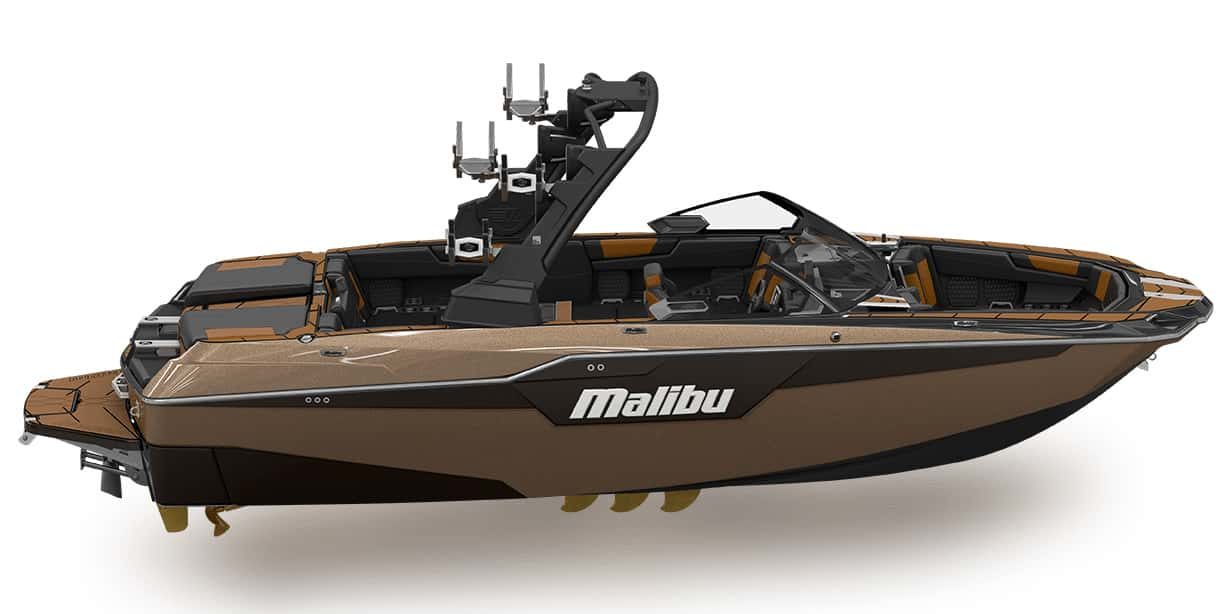 Malibu M240
Price : UPON REQUEST
DIMENSIONS : 7.32 M X 2.6 M
ENGINES : MALIBU MONSOON LT4 600HP Gasoline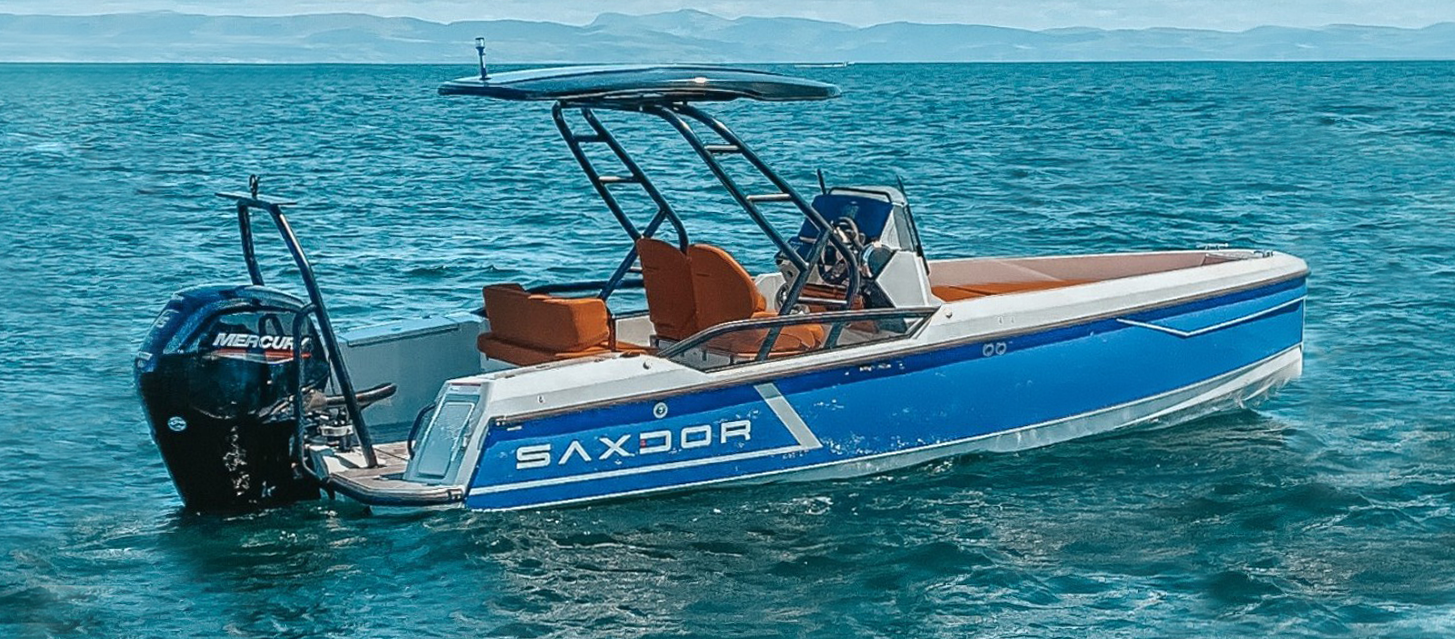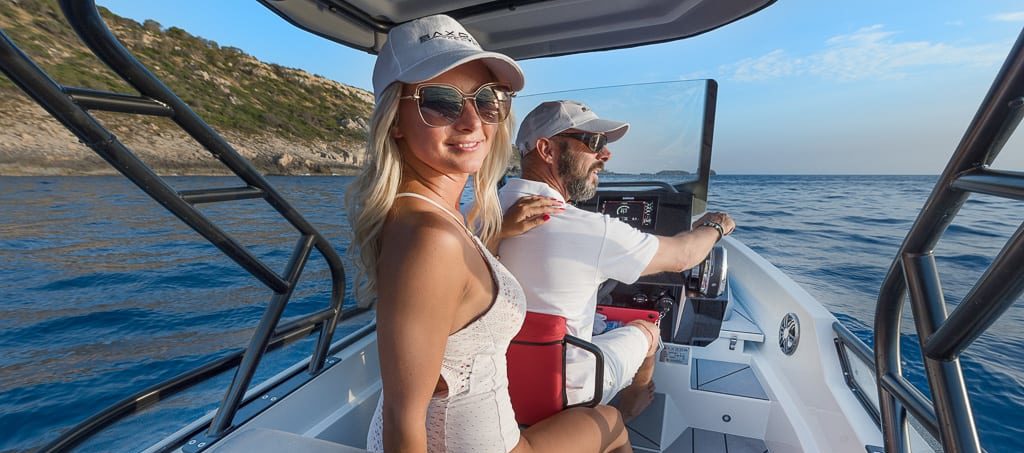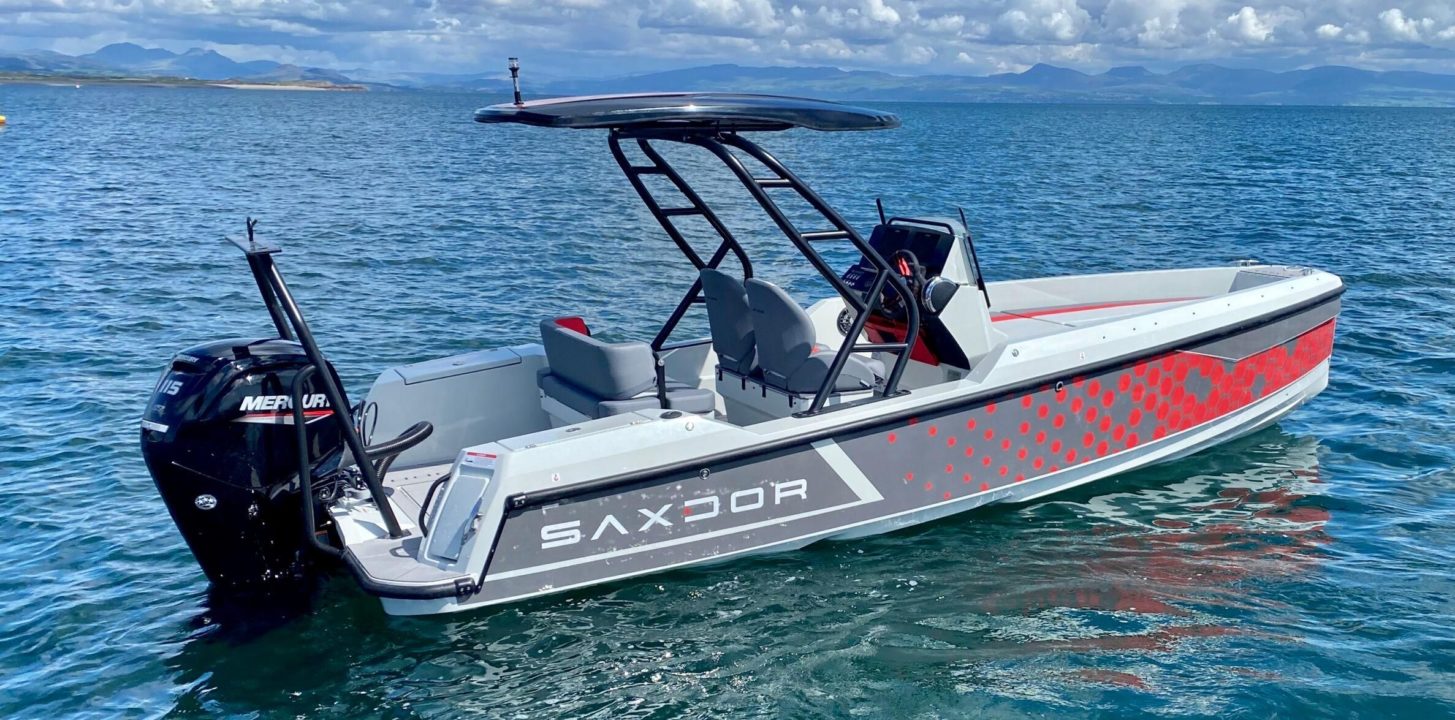 Saxdor 200
Price : UPON REQUEST
DIMENSIONS : 5.94 M X 2.29 M
ENGINES : Mercury 100 hp outboard
Fuel Capacity 110 liters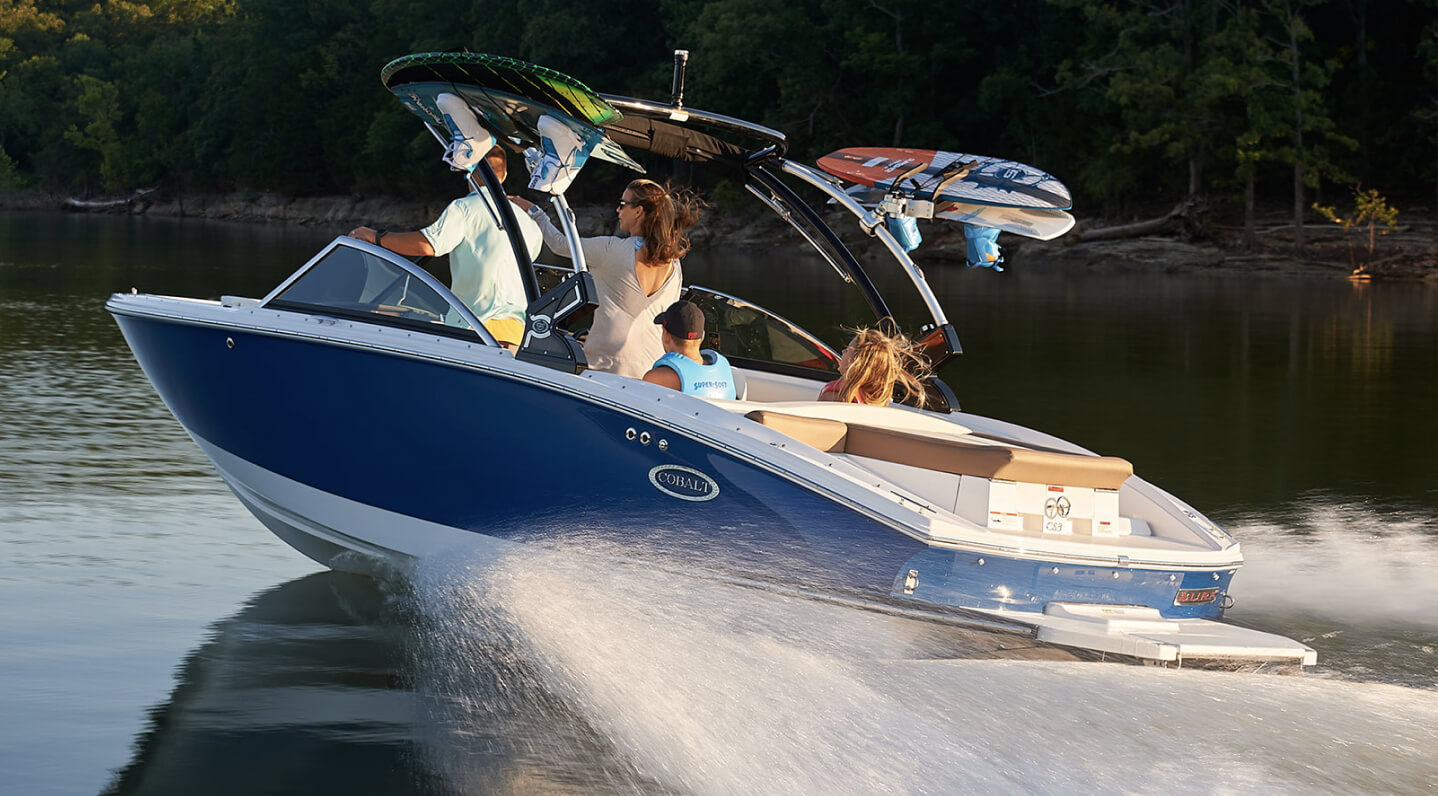 COBALT CS23
Price : UPON REQUEST
DIMENSIONS : 7.21 M X 2.59 M
ENGINES : VOLVO PENTA V8 / Z-DRIVE
GAS / 240 - 380 HP
OR MERCRUISER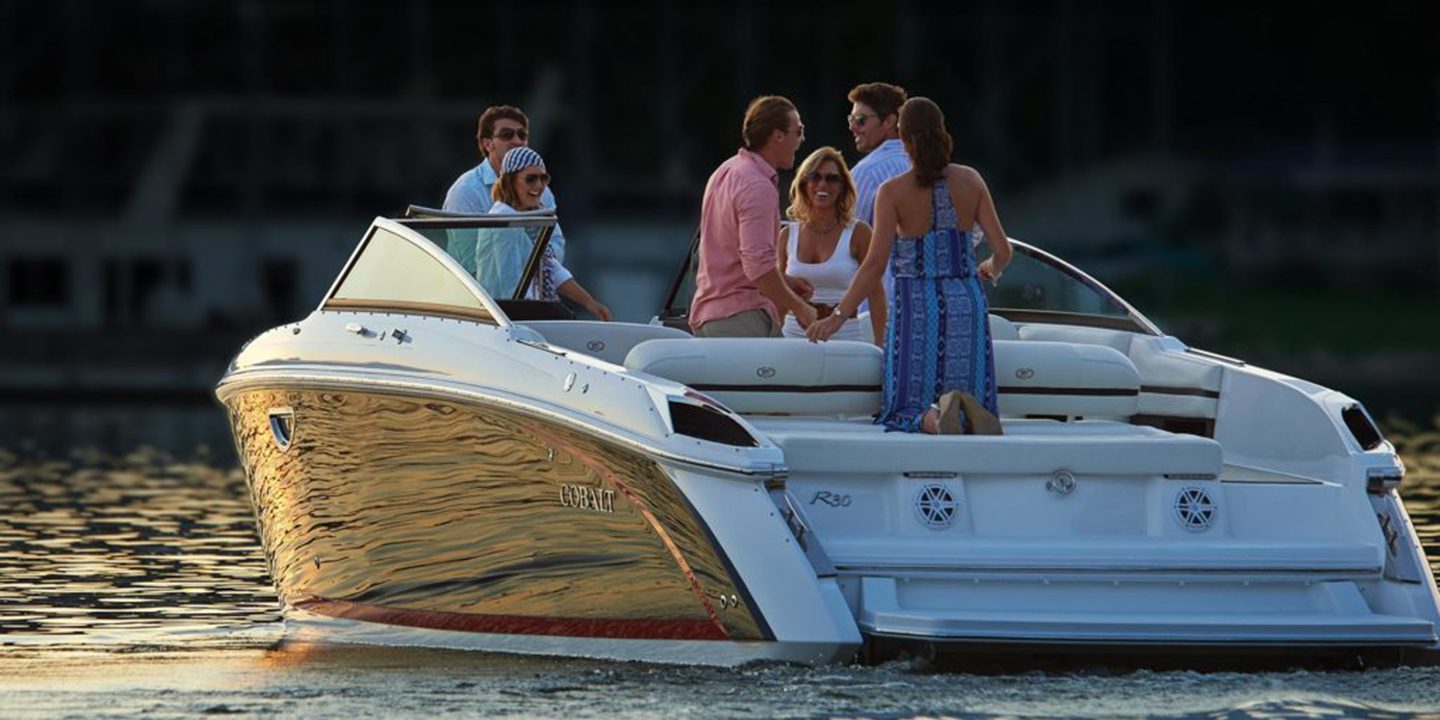 COBALT R30
Price : UPON REQUEST
dimensions : 9.35 m x 2.90 m
ENGINES : Twin Volvo Penta V8
GAS / 380 - 430 hp
or Mercruiser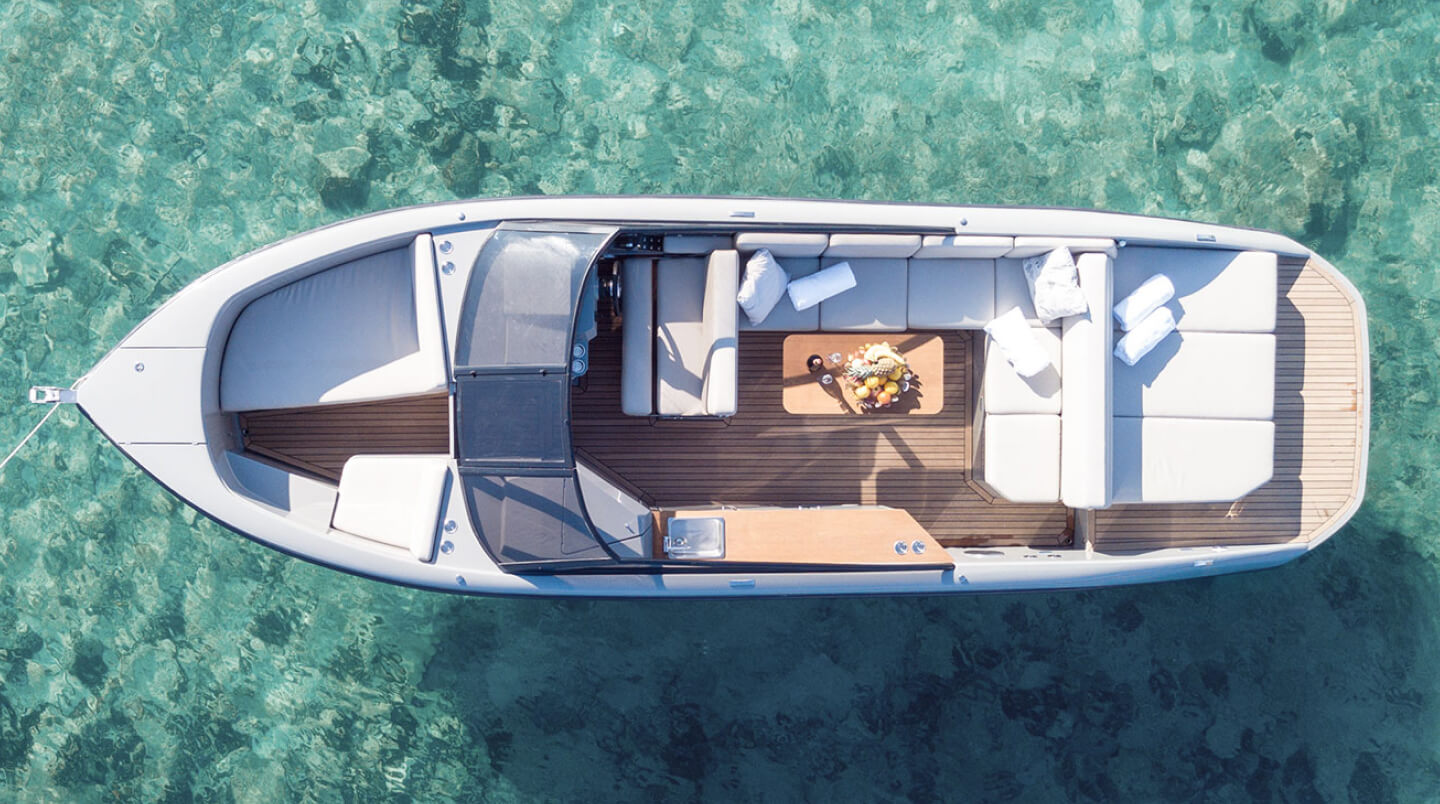 RAND Supreme 27
Price : UPON REQUEST
DIMENSIONS : 8.44 M X 2.59 M
INBOARDS : MERCRUISER diesel 170-270 HP MERCRUISER gas 250-350 HP
Electric & hybrid series
Outboards : Mercury 250-350 HP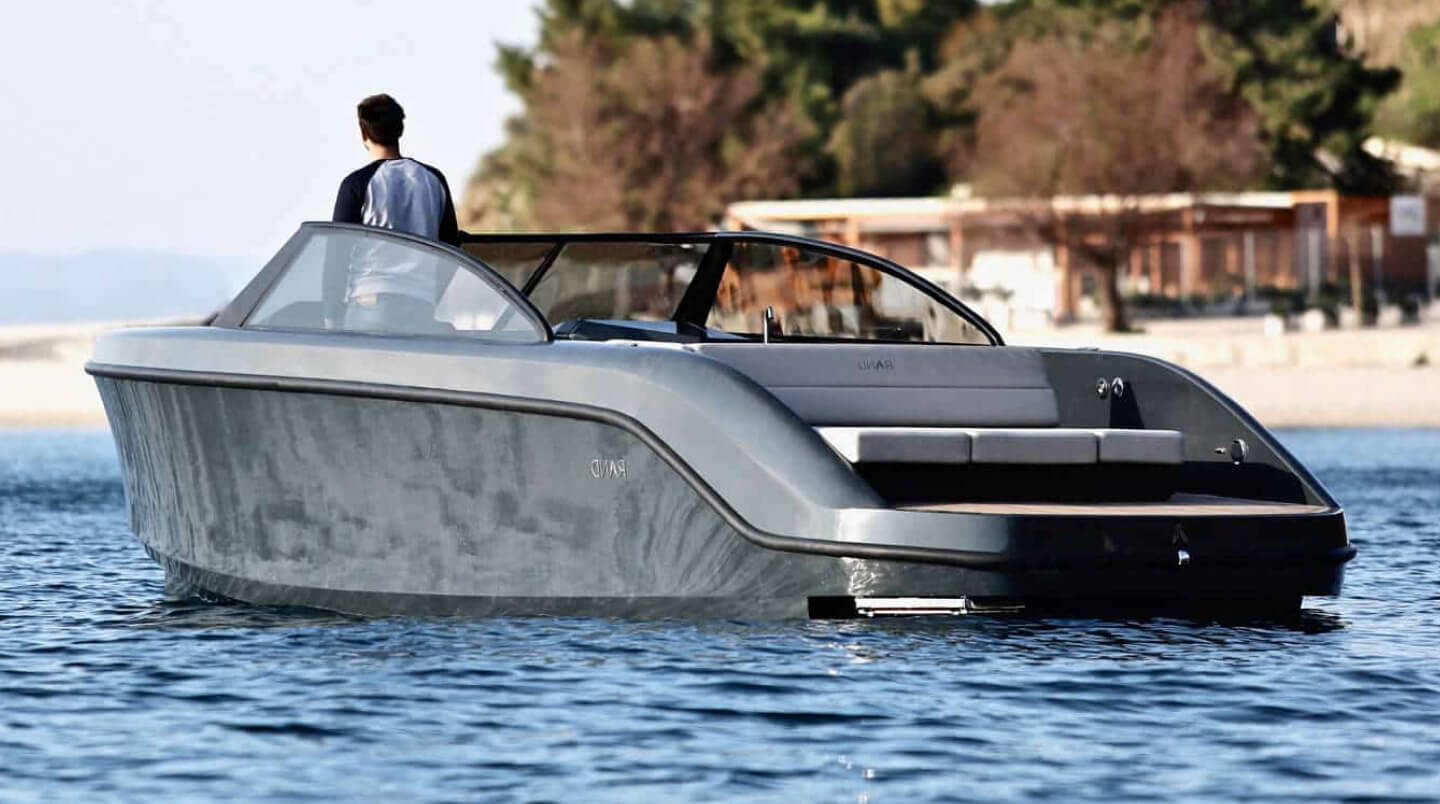 RAND leisure 28
Price : UPON REQUEST
DIMENSIONS : 8.44 M X 2.59 M
INBOARDS : MERCRUISER DIESEL 170-270 HP MERCRUISER GAS 250-350 HP
ELECTRIC & HYBRID SERIES
OUTBOARDS : MERCURY 250-350 HP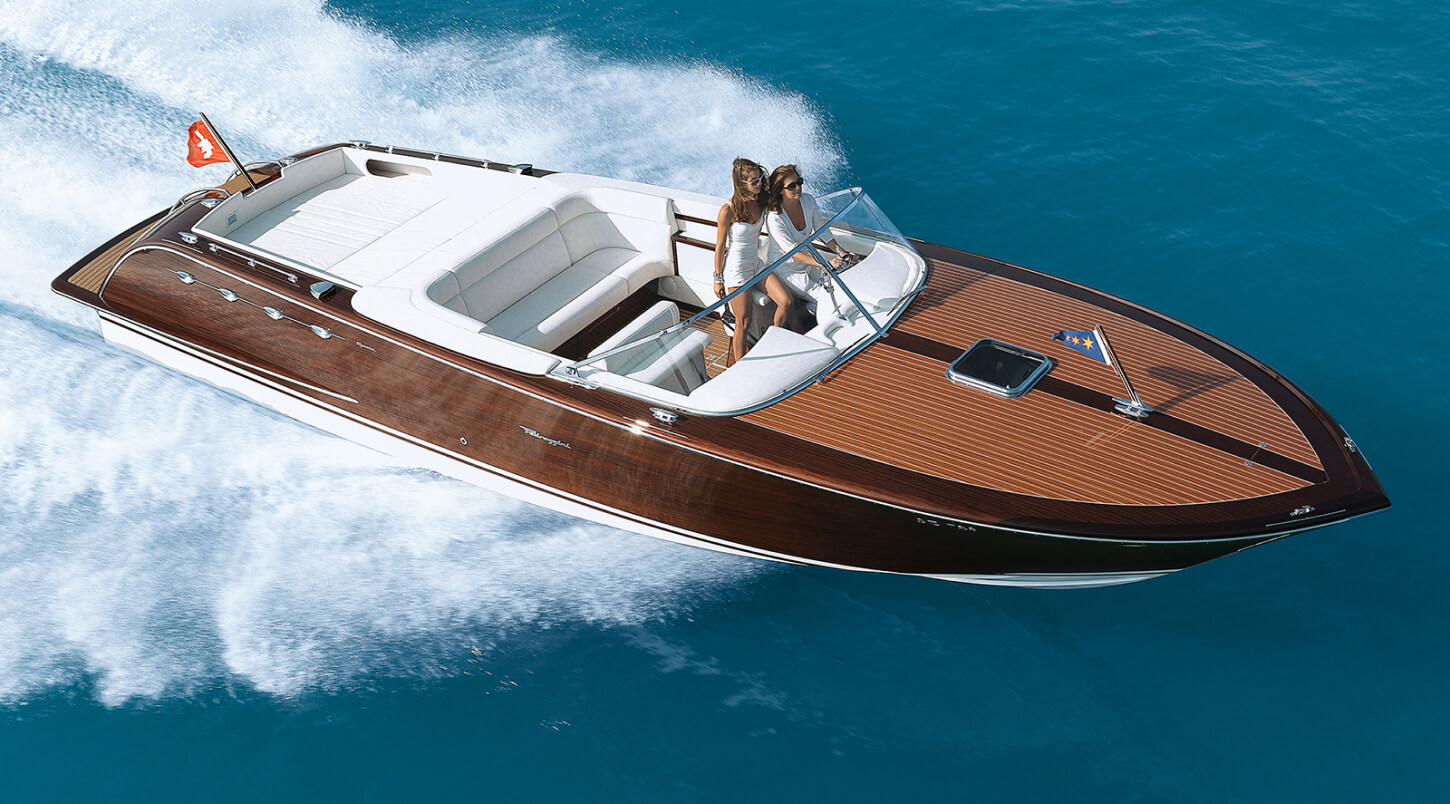 PEDRAZZINI SPECIAL
Price : UPON REQUEST
dimensions : 10.30 m x 2.98 m
ENGINES : gas or diesel twin engines
MERCRUISER staight shafts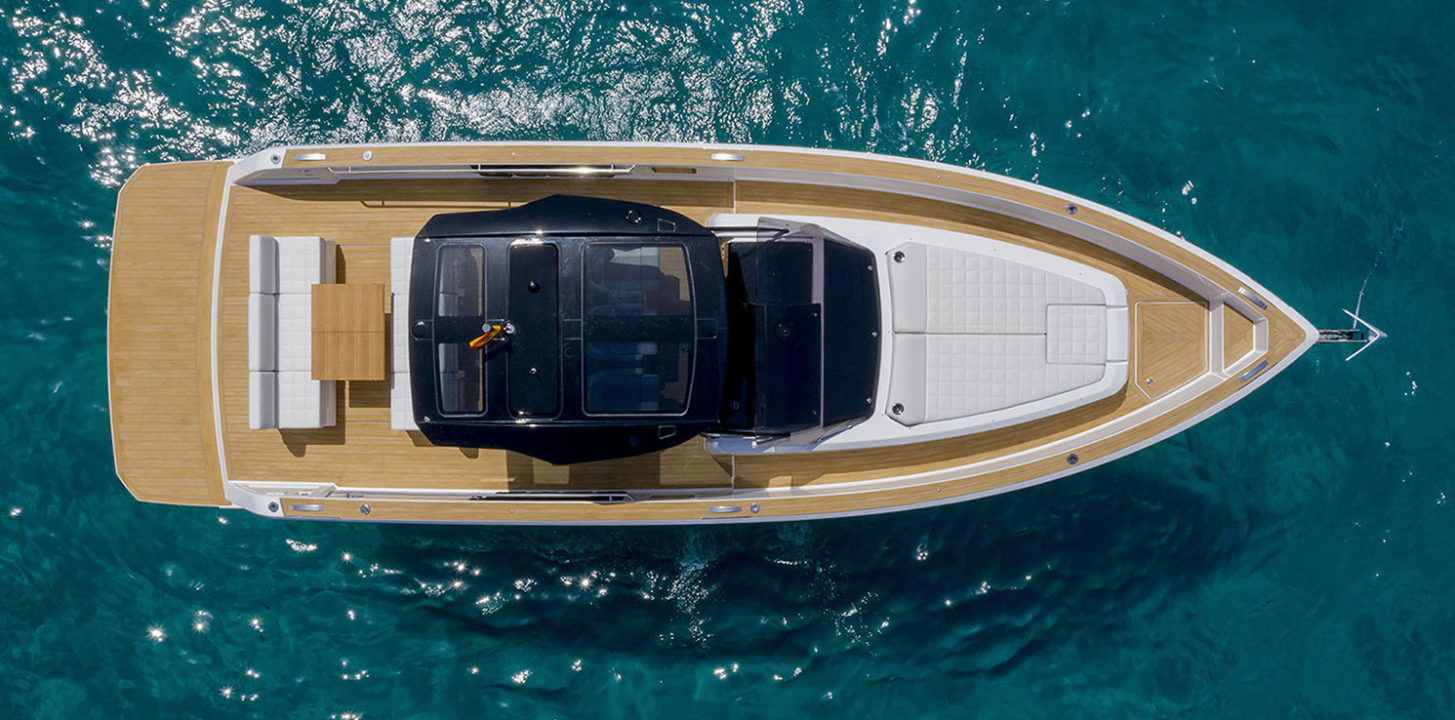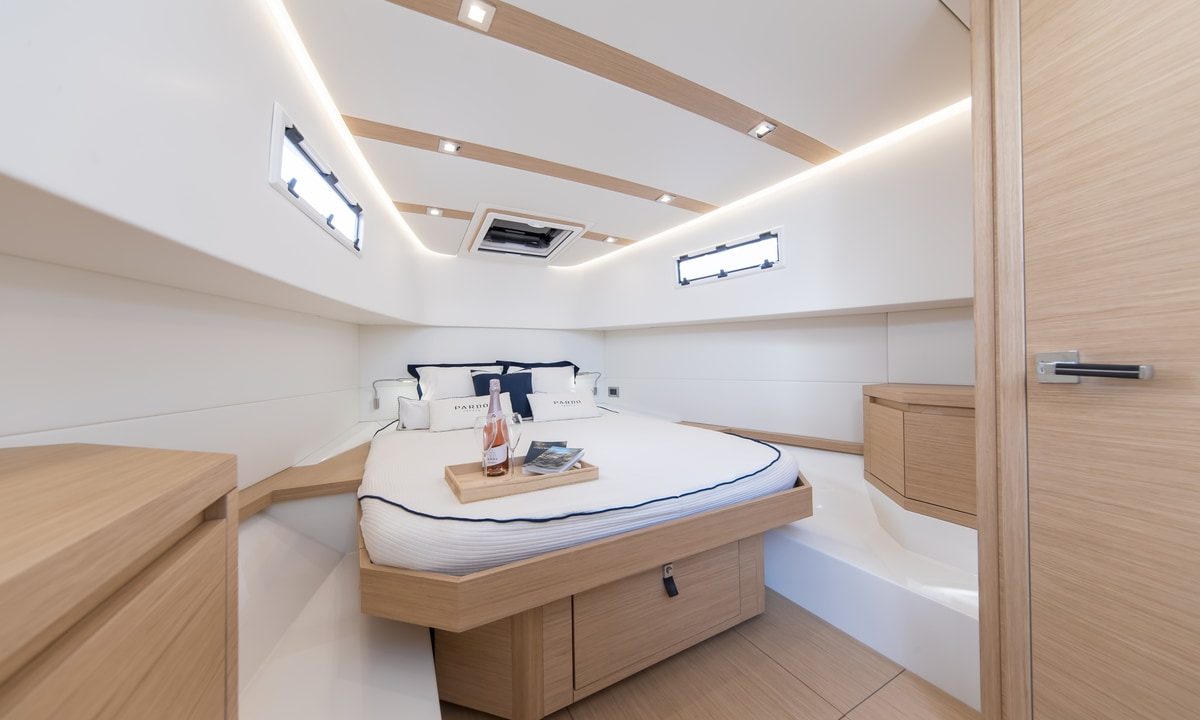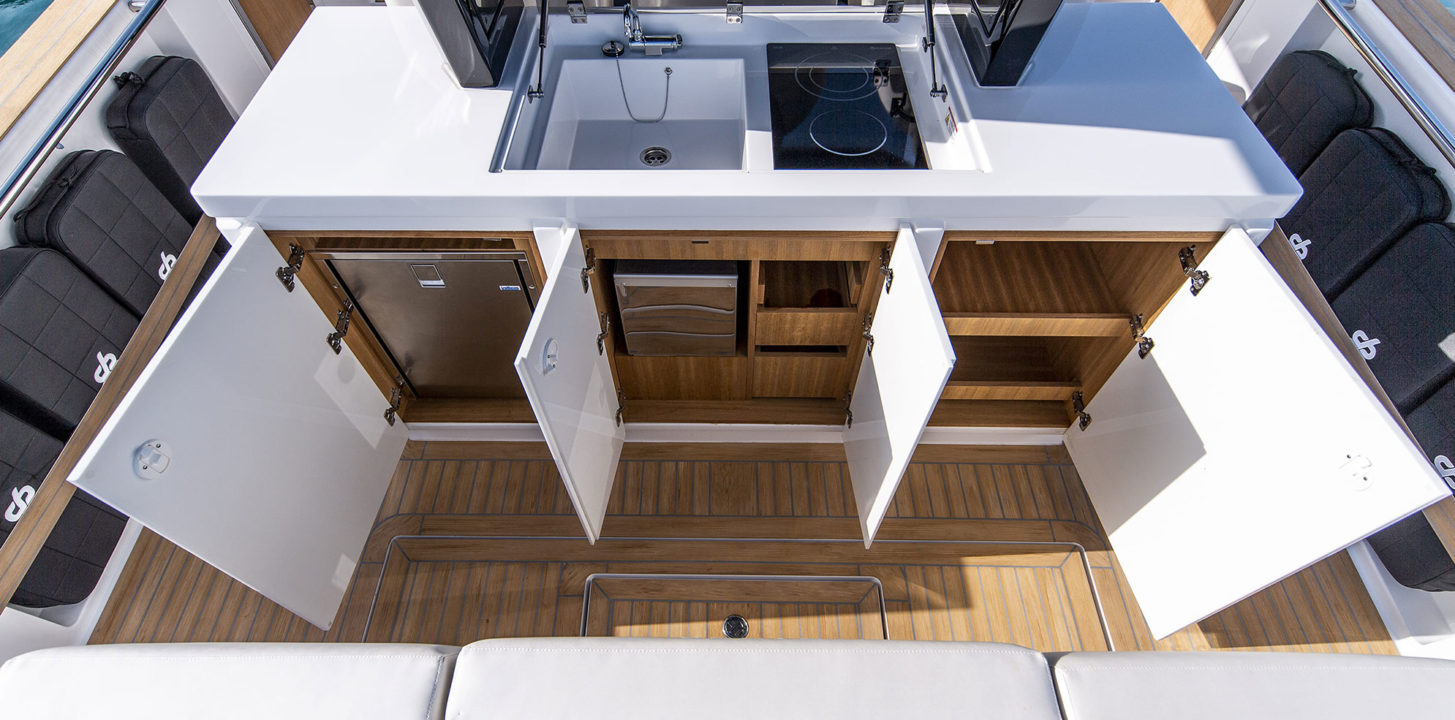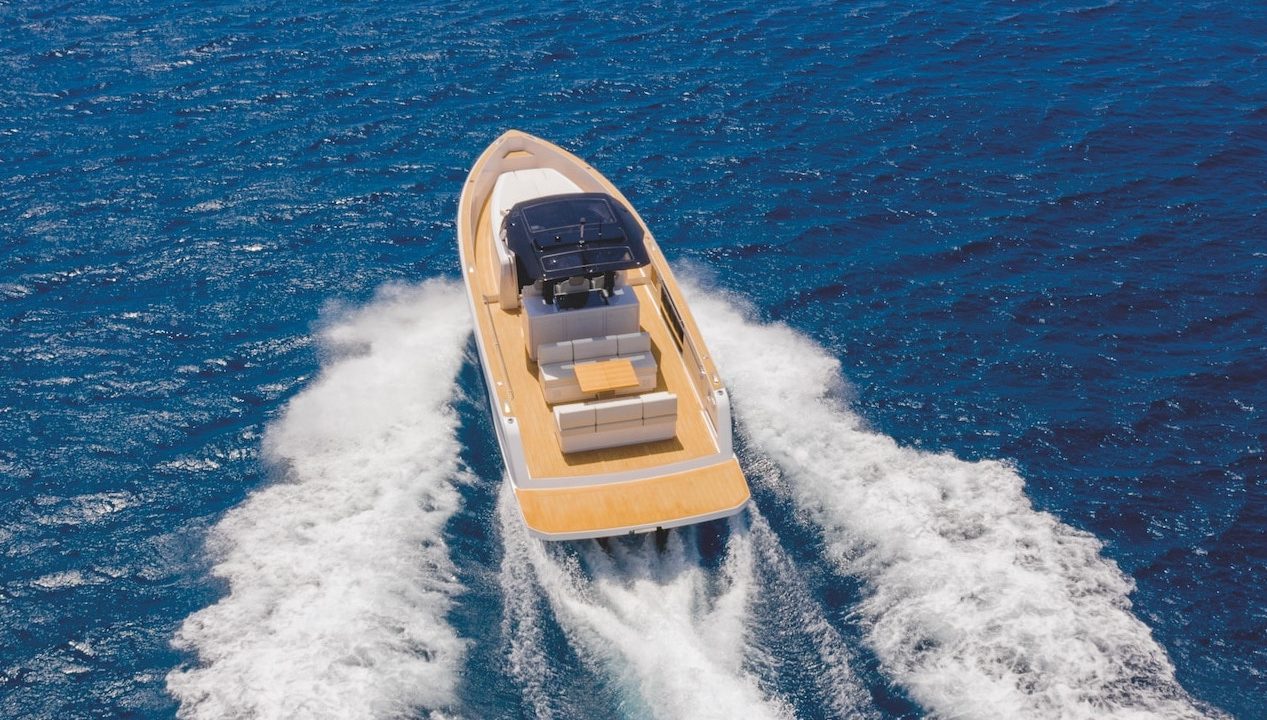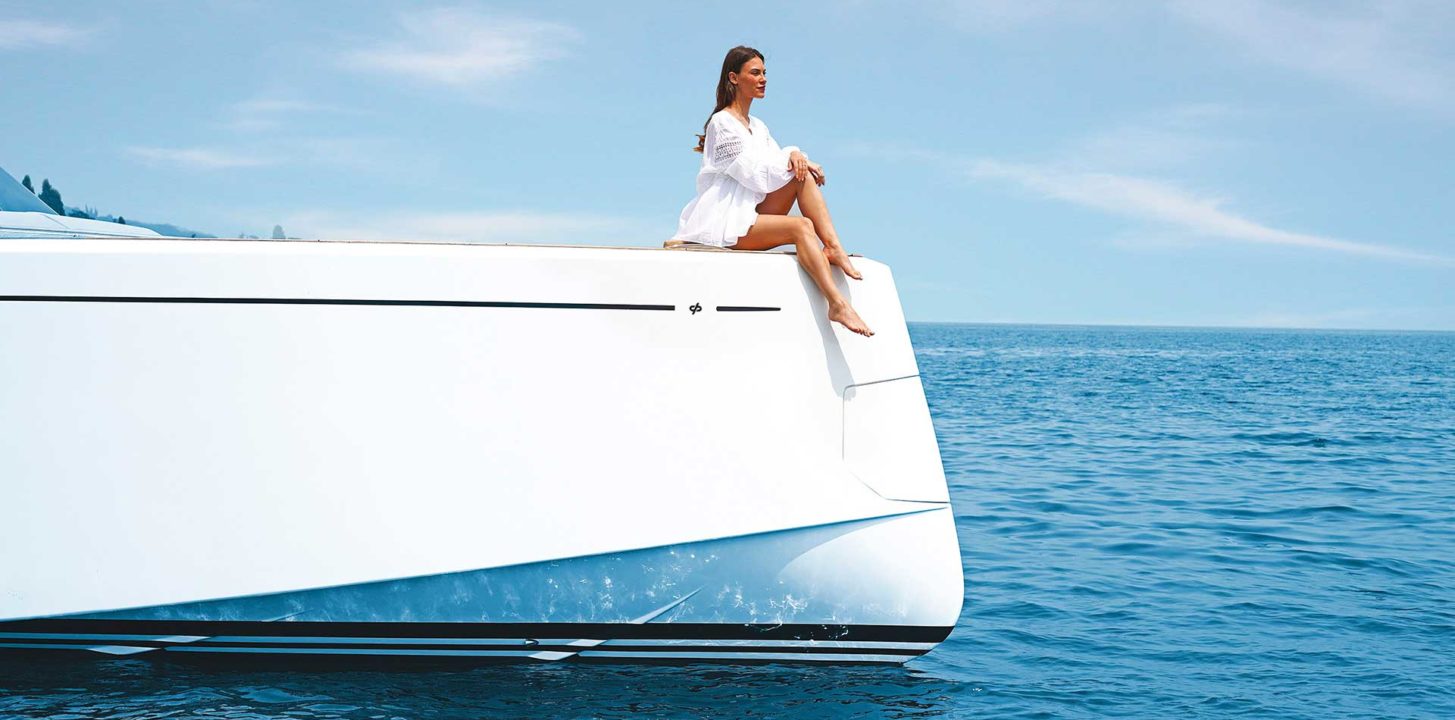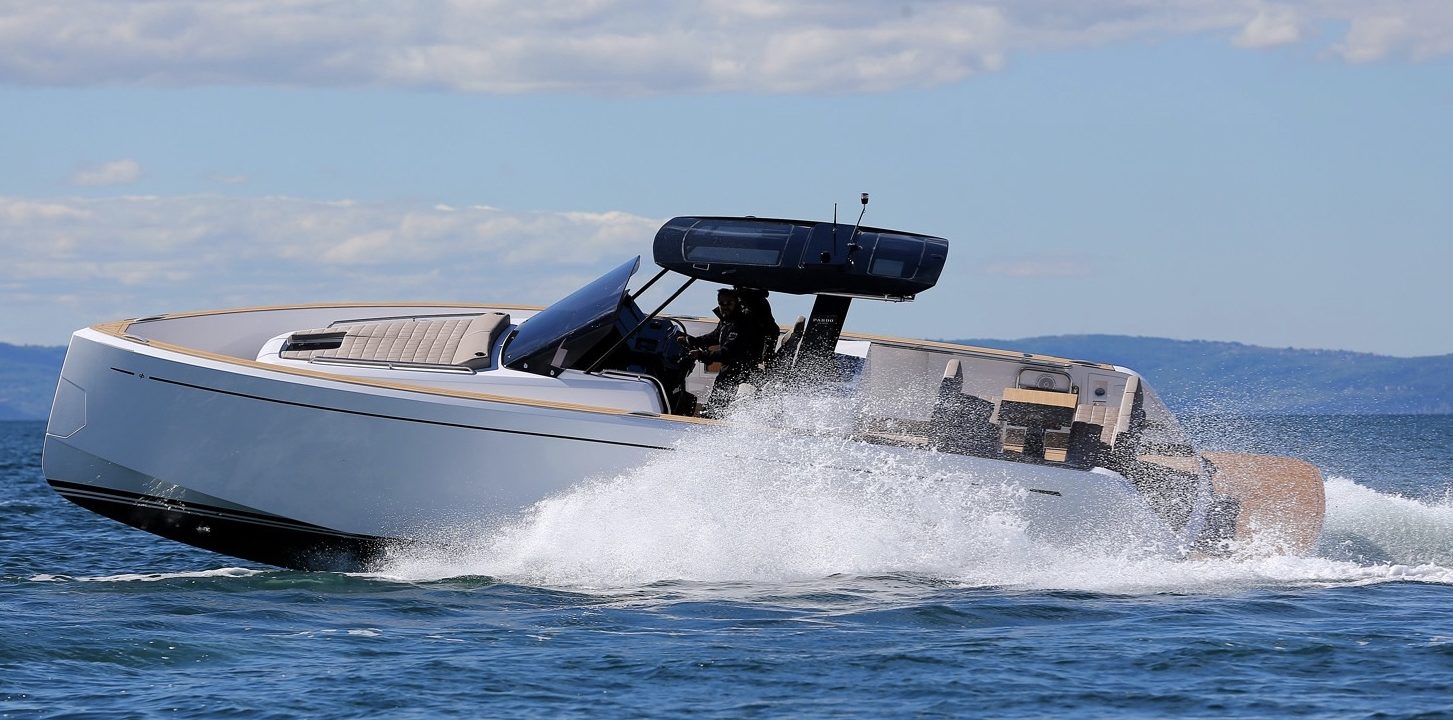 Pardo 38
Price : Upon Request
DIMENSIONS : 11 M X 3.60 M
ENGINES : MERCURY VERADO 300 - 350
VOLVO DIESEL 300 - 440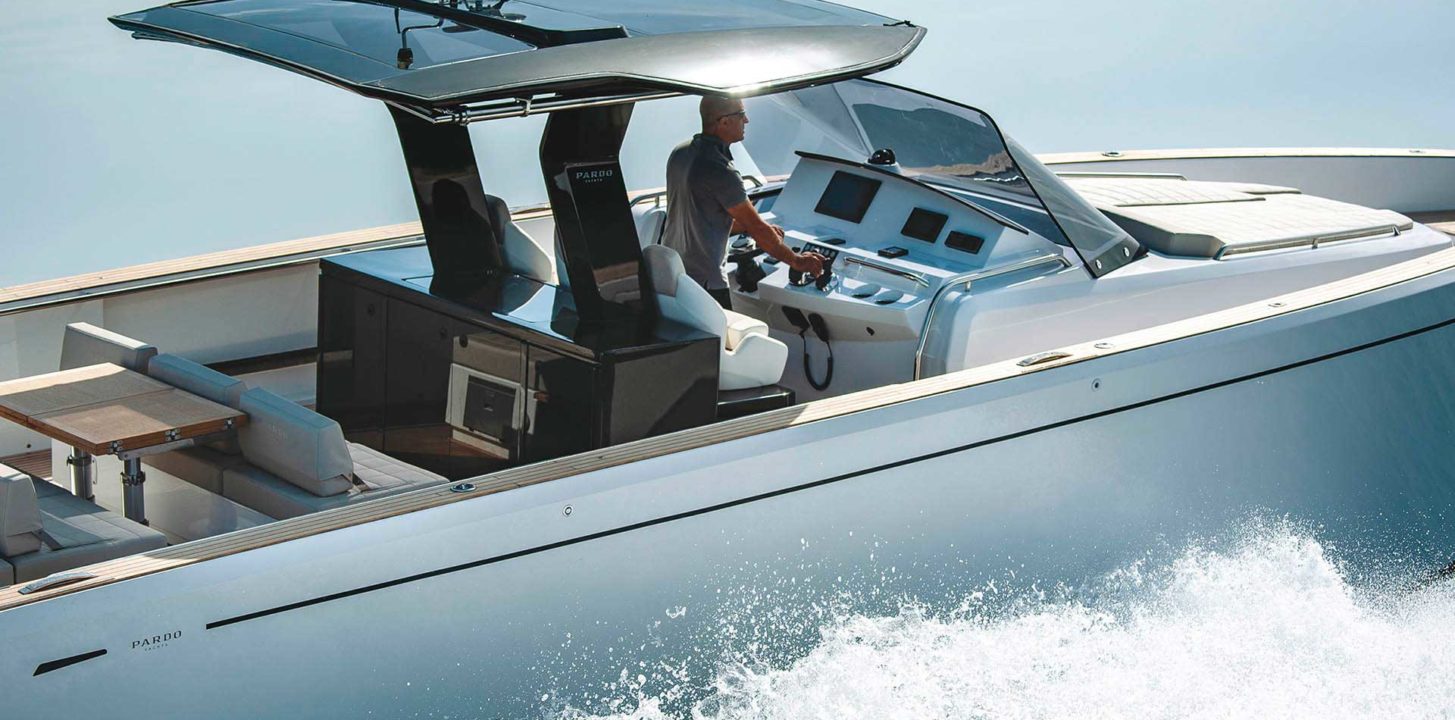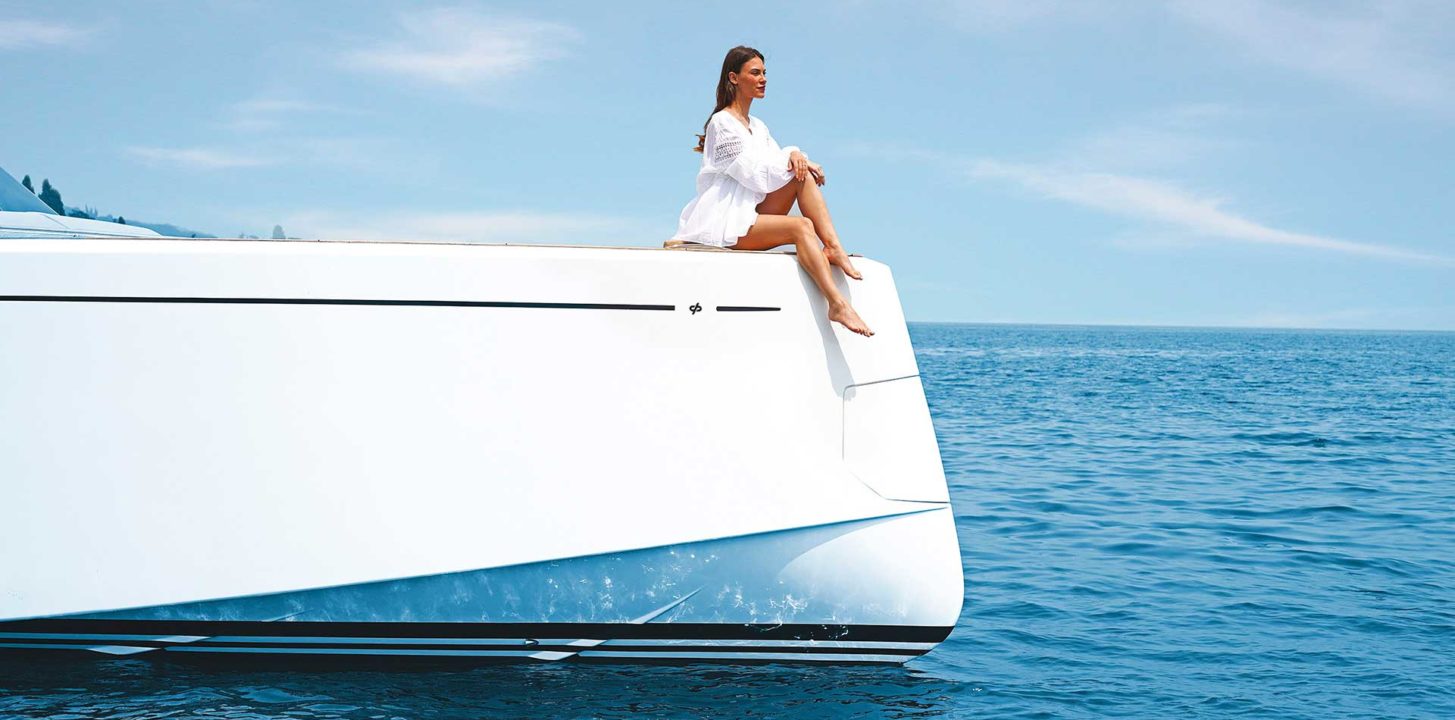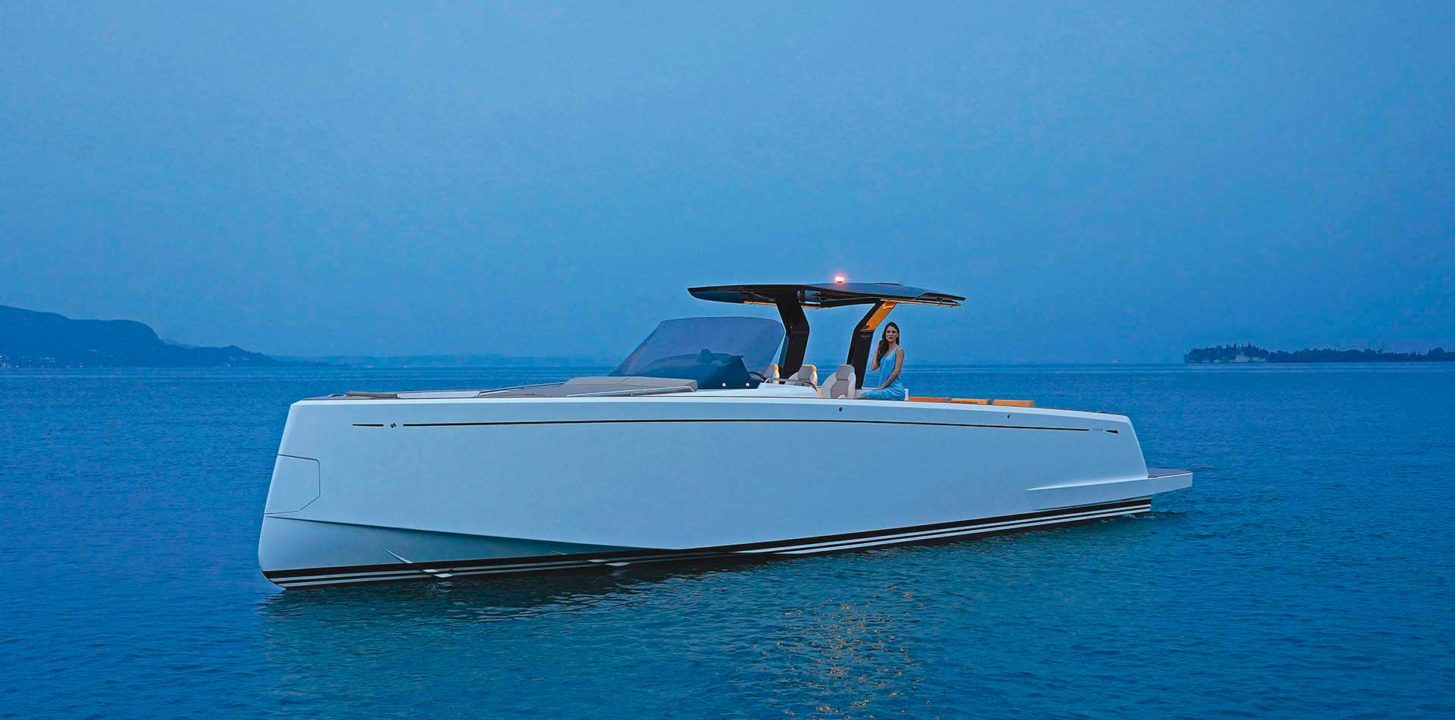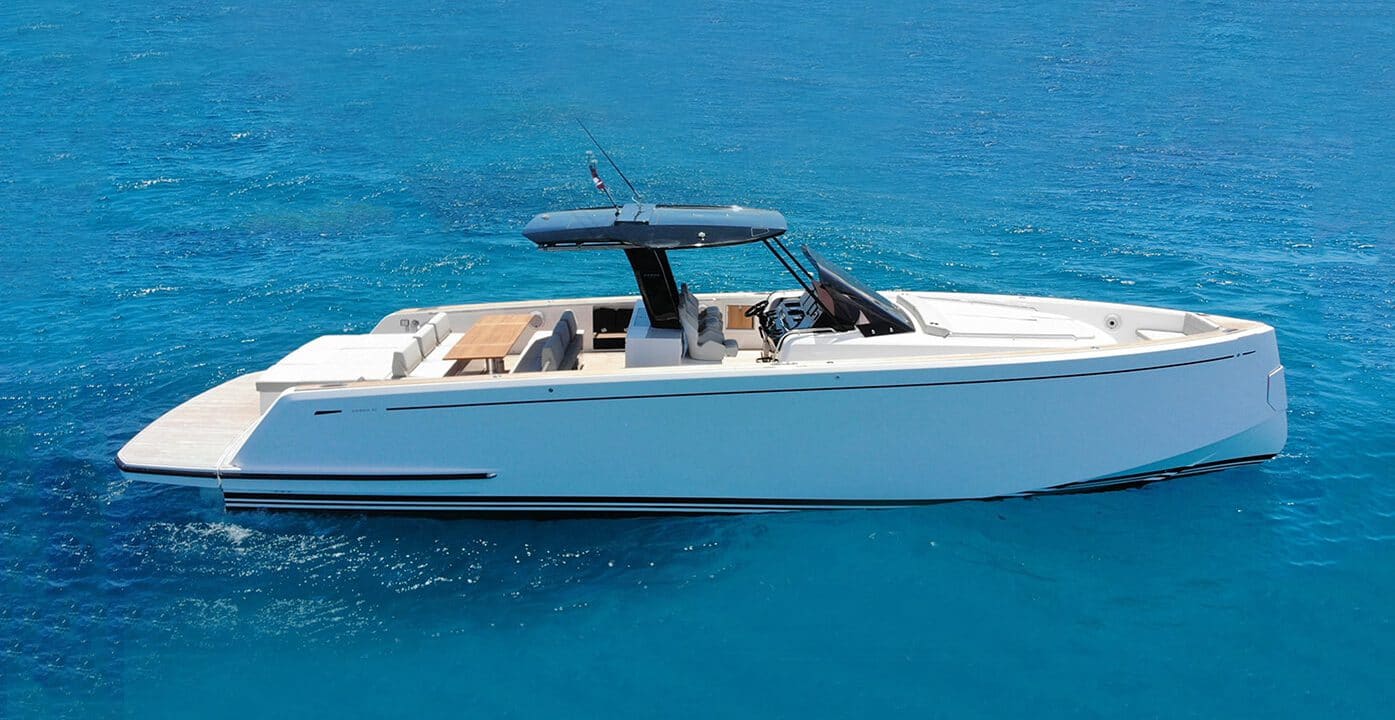 Pardo 43
Price : UPON REQUEST
DIMENSIONS : 13.45 M X 4.20 M
ENGINES : 2 X VOLVO IPS 500 (2 X 370HP)
2 X VOLVO IPS 600 (2 X 435HP)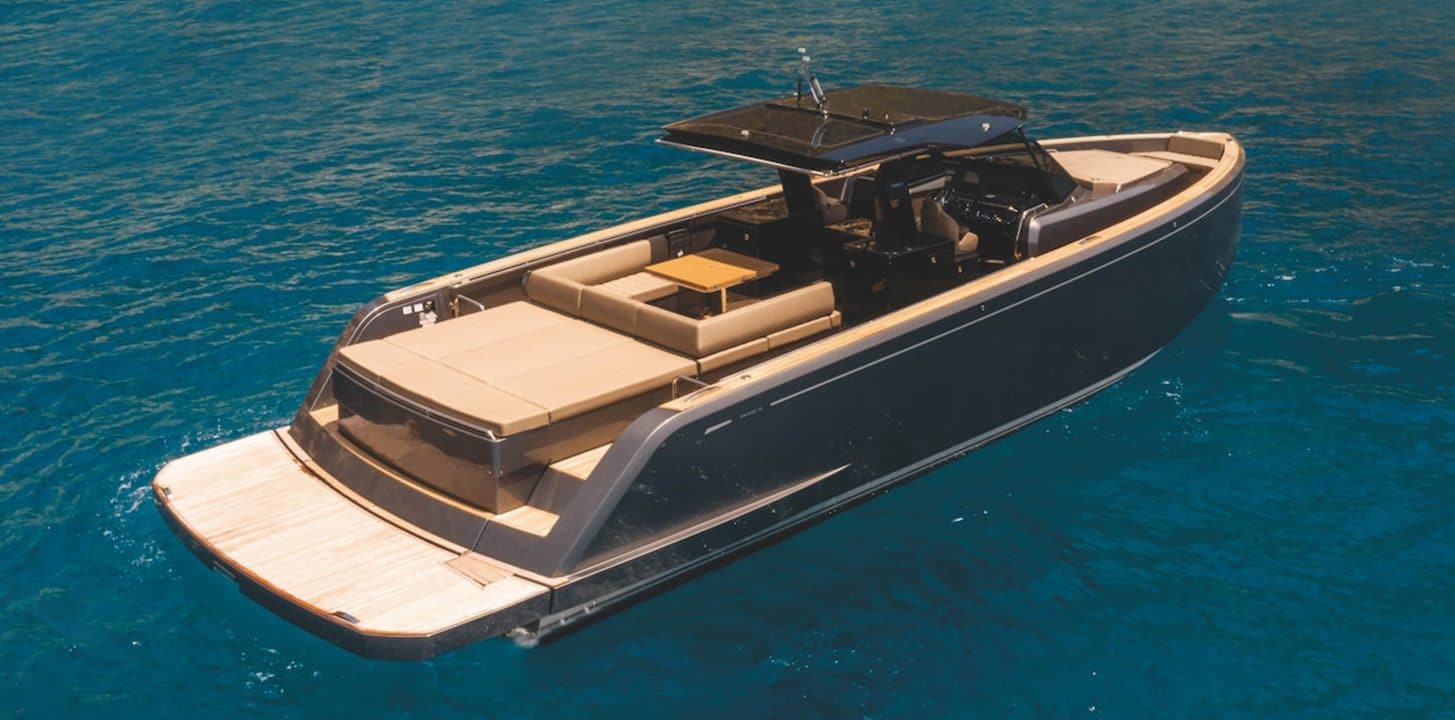 Pardo 50
Price : upon request
DIMENSIONS : 15 M X 4.20 M
ENGINES : 2 X VOLVO IPS 600 (ST)
2 X VOLVO IPS 700/800 (OPT)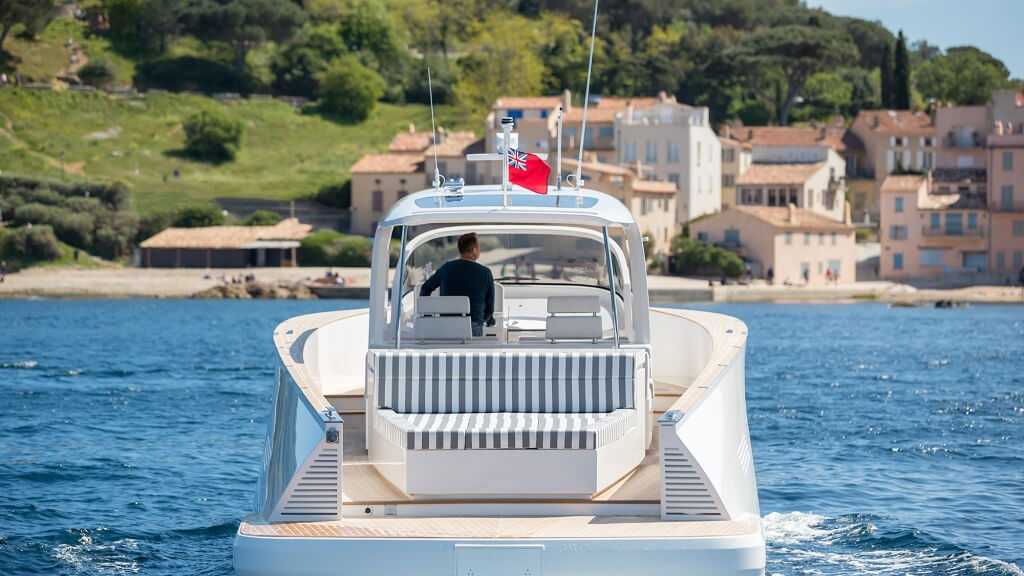 Alen 45
Price : UPON REQUEST
DIMENSIONS : 13.70 M X 4.10 M
ENGINES : Volvo Penta diesel Twin 500 - 600 - 700 HP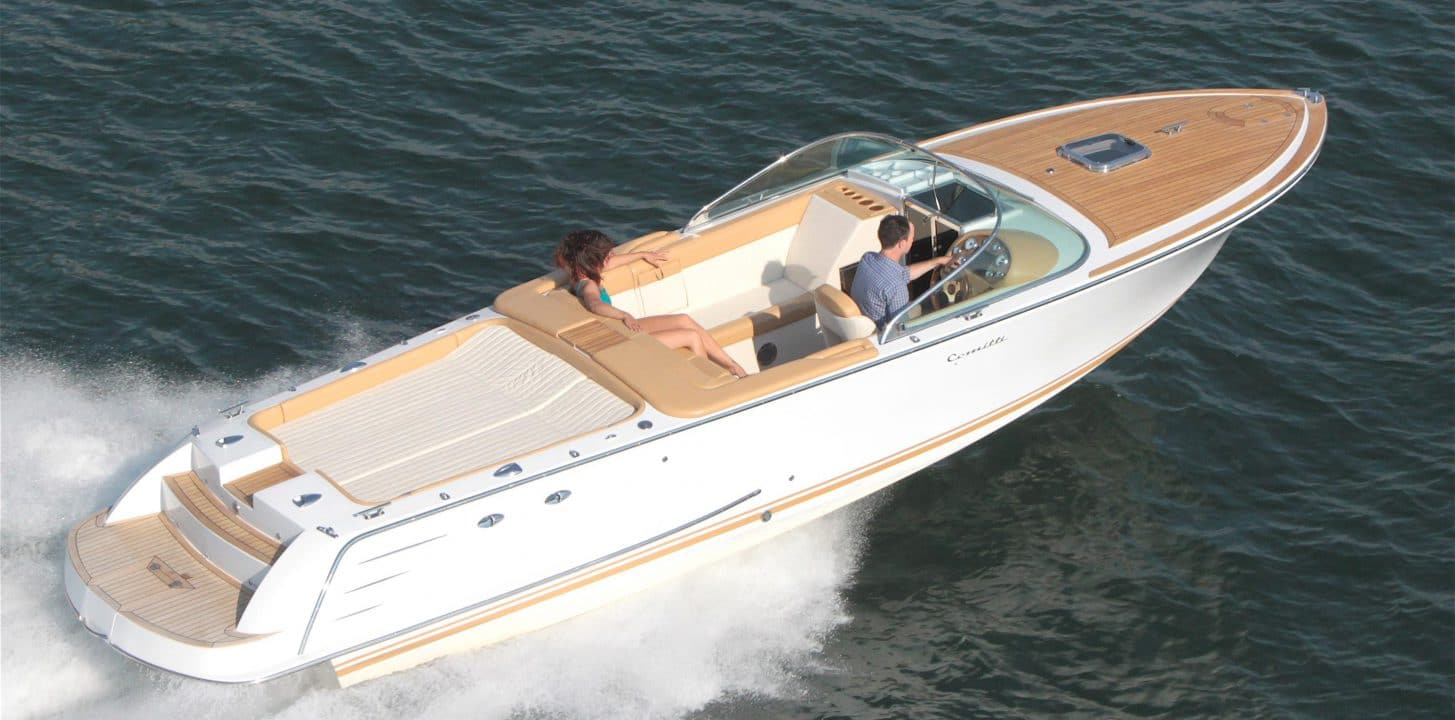 Comitti 28
Price : upon request
Dimensions : 8.70 m x 2.49 m
ENGINES : Gas 1 x 300 Hp / Diesel 1 x 225 Hp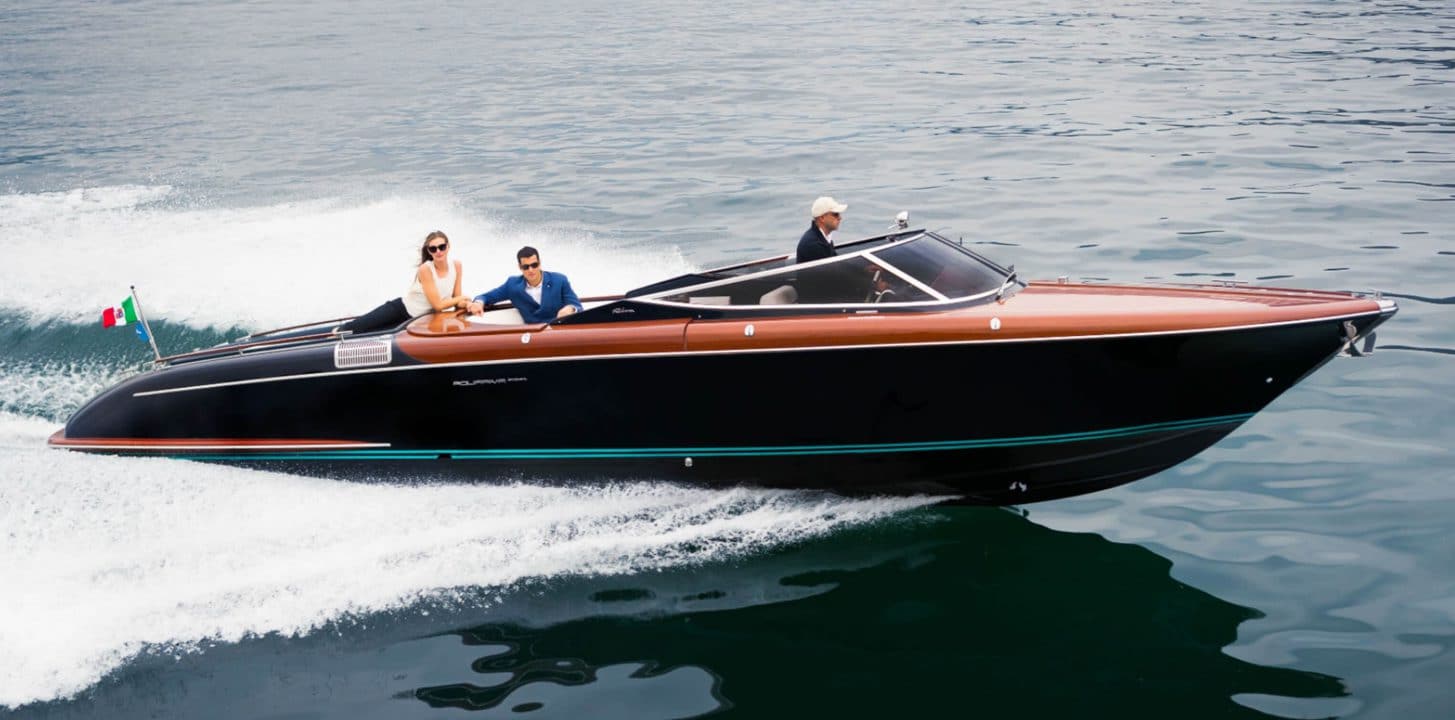 Riva Aquariva Super
Price : upon request
DIMENSIONS : 10 M X 2.80 M
ENGINES : YANMAR 8LV - 370 HP