Beneteau
Over 100 years of history, rich history in wood craft that benefits the Beneteau boats
R&D for innovative solutions to develop high performing, robust and environmentally friendly boats. Since 2015.
Multiple innovations Air Step (new hulls for greater sensations in terms of speed and acceleration) Dock & Go system (better control of the boat's movement in limited spaces)
Sailing yachts and motorboats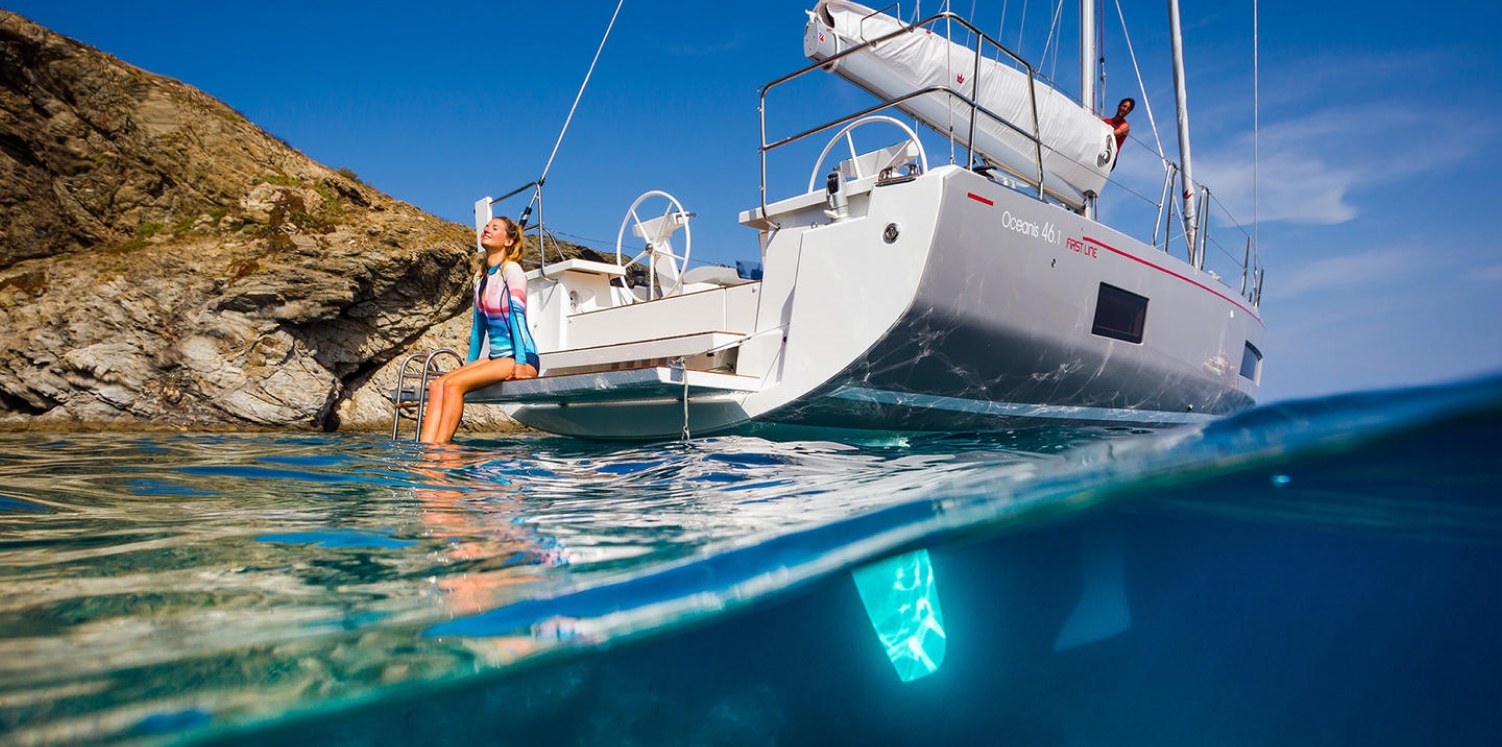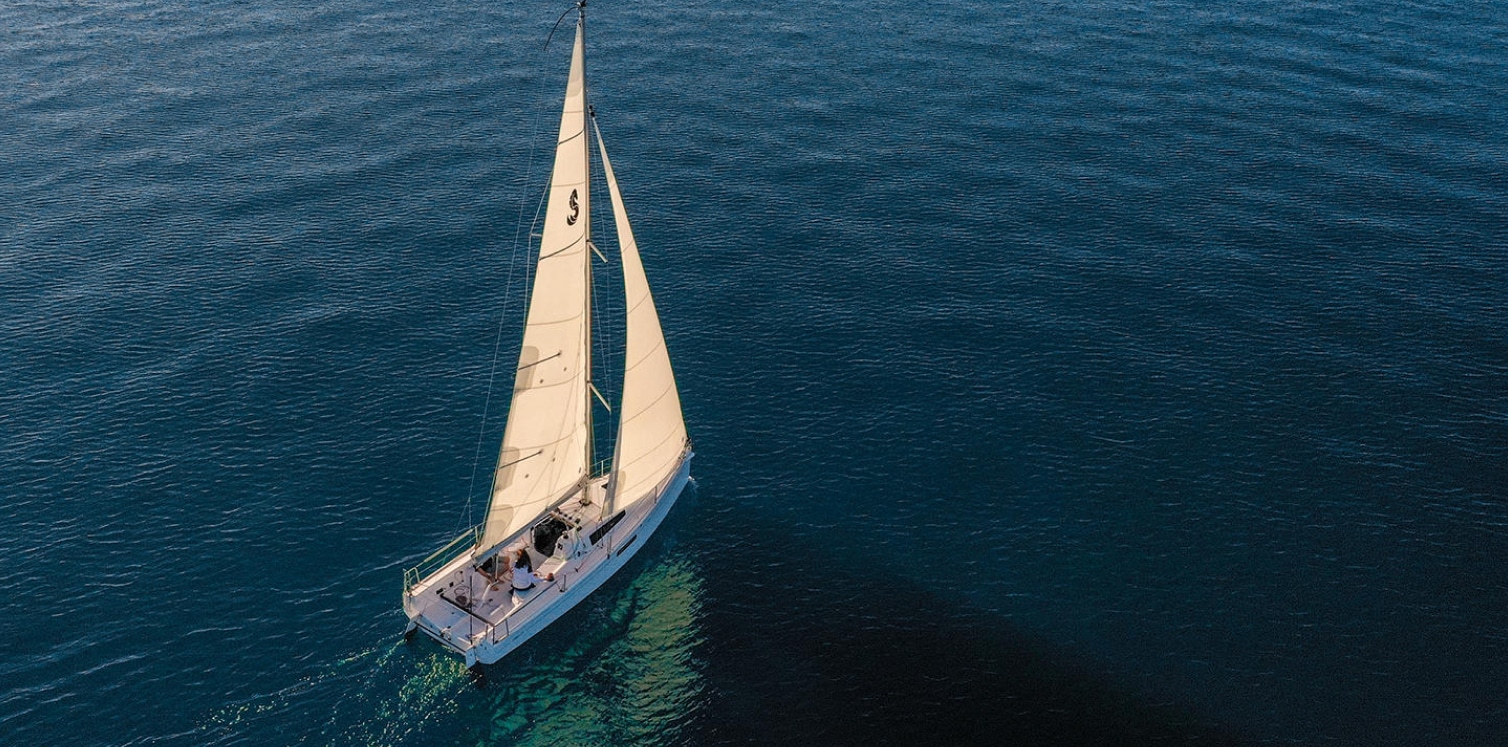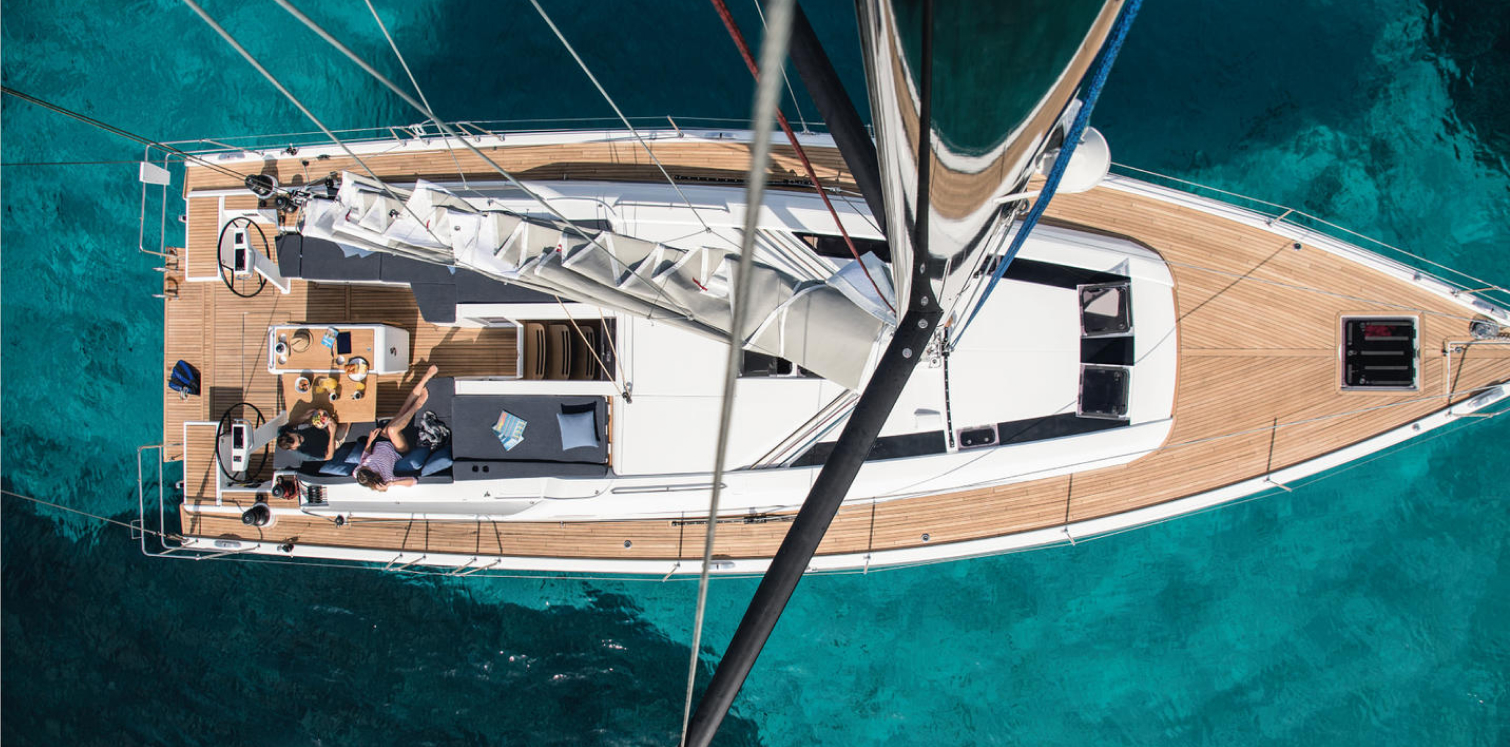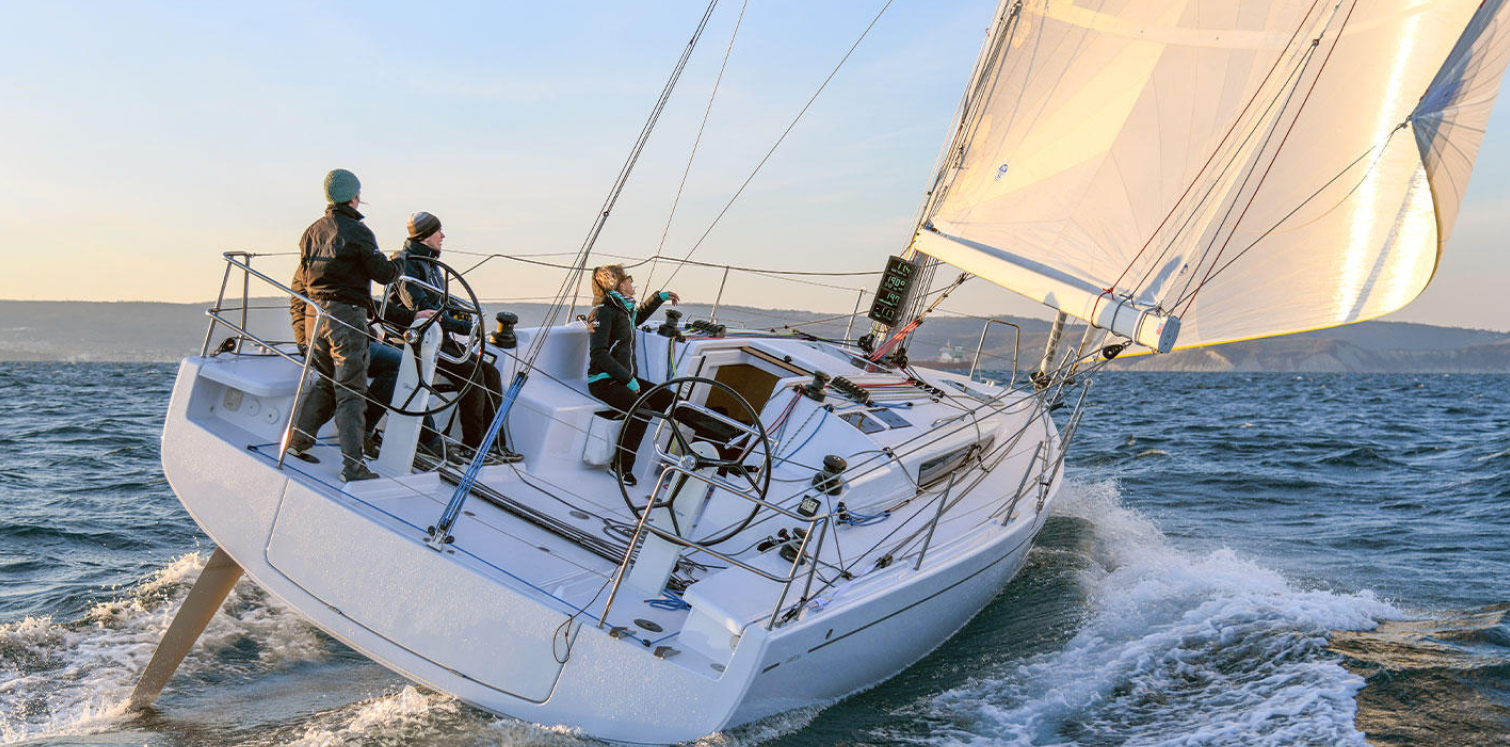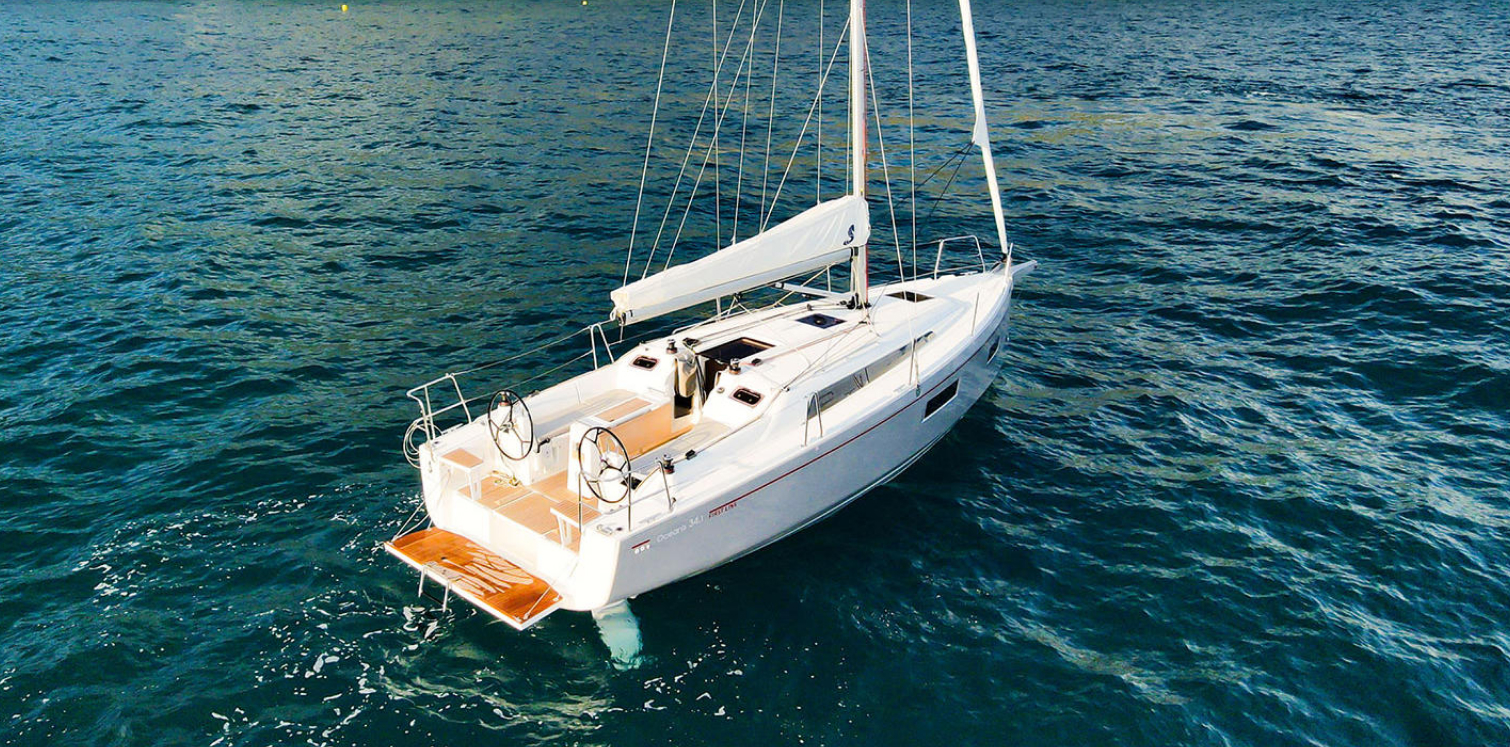 Beneteau: an alliance of history and innovation 
Beneteau has been combining its passion for sailing and woodwork for more than a century. Beneteau builds sailing boats and motorboats that are made with cutting-edge technology and are delicately crafted by hand with passion and innovation. Beneteau takes sailing to the next level with innovations in comfort and design, such as Air Step and Dock & Go. The goal of Air Step® was to develop a new generation of hulls offering more significant sensations in terms of speed and acceleration, while improving boat safety, comfort, and efficiency. The Dock & Go system will simplify manoeuvring the boat while you sail, even if the space is limited, all while providing a high level of accuracy. Beneteau offers two ranges of sailing yachts, as well as multiple ranges of motorboats to tailor to everyone's needs. You'll enjoy a long journey cruising the seas with complete peace of mind after buying a Beneteau sailboat.
The First Range
The First range is ideal for those who enjoy racing as much as cruising, and its signature features haven't changed since its inception in 1977. The Beneteau First 24 will quickly become your all-rounder sailing boat for cruising around with your family and friends as well as participating in races. This boat can comfortably sleep up to four people. The First 36 is a perfect combination of high-performance sailing and sailing trips. It is carefully designed to ensure your comfort onboard doesn't affect a high-performance sailing experience. With its three cabins and ample living spaces, quickly transform the First 36 into your home for a couple of days or navigate on waters while you work onboard.
The Oceanis Range
The Oceanis is a worldwide reference in cruising. Sailing with one of these models will bring your experience to all-new levels, thanks to the eight models they offer. On the deck of the Oceanis 46.1 you'll be rejoiced to host eight guests around the dining table and relax on the sun loungers while soaking in the sun. The interior is curated to maximize your comfort thanks to its master suite, which has an unparalleled size for boats of similar sizes. The Oceanis Yacht 54 is the fruit of the collaboration of two architects, who designed the boat with the comfort of its passengers in mind. Natural light, warm atmosphere and modernity define its design and provide conviviality and practicality to its living area that has been reimagined. Whether you choose from their 3-cabin 2-head or 3-cabin 3-head configurations, your onboard experience will be unmatched by any other sailing yachts.
Contact us!
Don't hesitate to contact us, we are available 7/7 - 12/24
If you're interested in sailing the seas on board a Beneteau Yacht, we would be pleased to assist you in making this experience possible thanks to our connection to the brand and our extensive experience in the sailing industry.
Back to boats