Joker
Joker Boat boats are made by combining Italian craftsmanship, innovation, and decades of experience from the manufacturer. Joker Boat is specialized in semi-rigid boats, the tubes are made of Hypalon — a high-quality material to guarantee high performance and durability of the boats.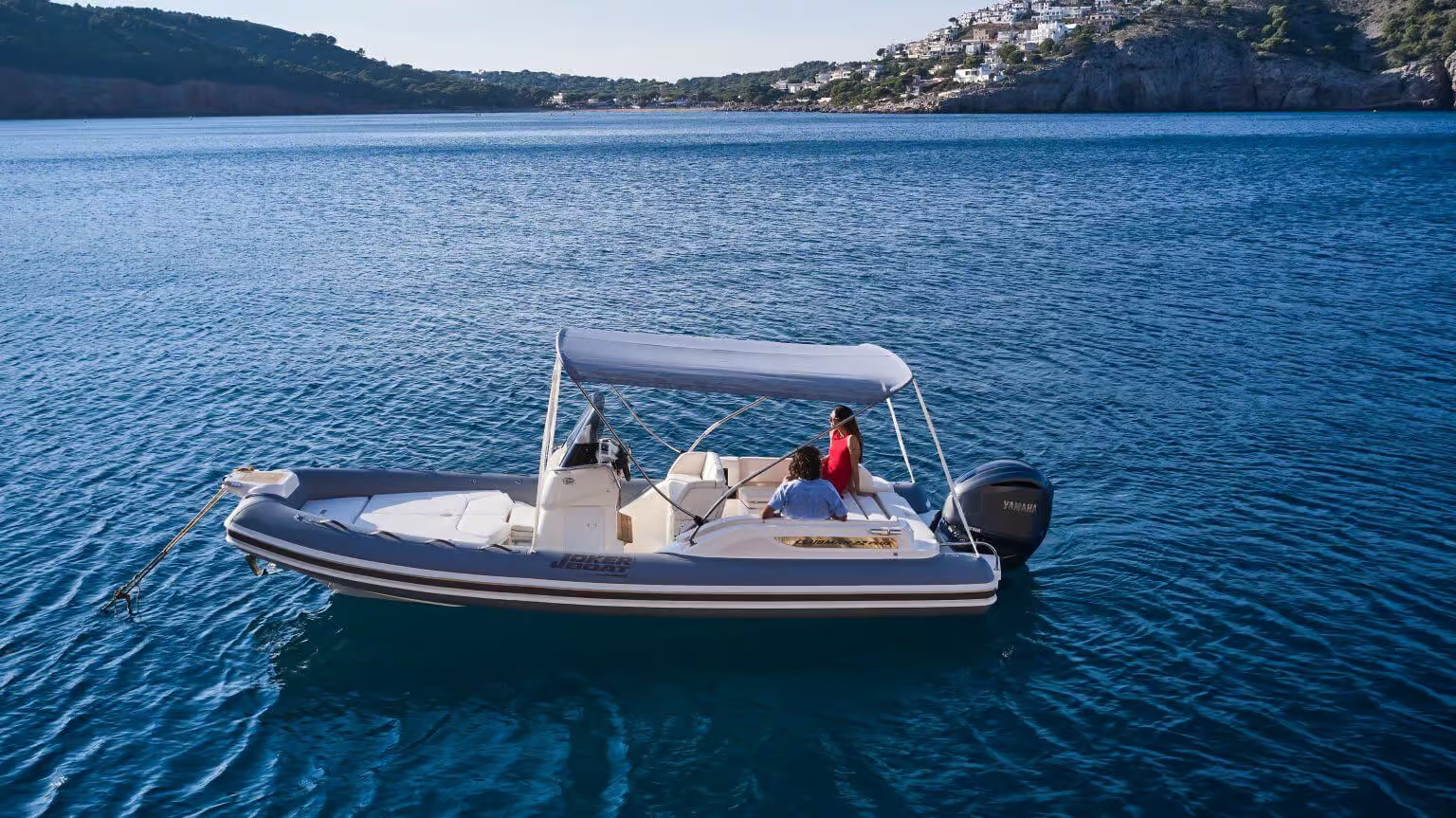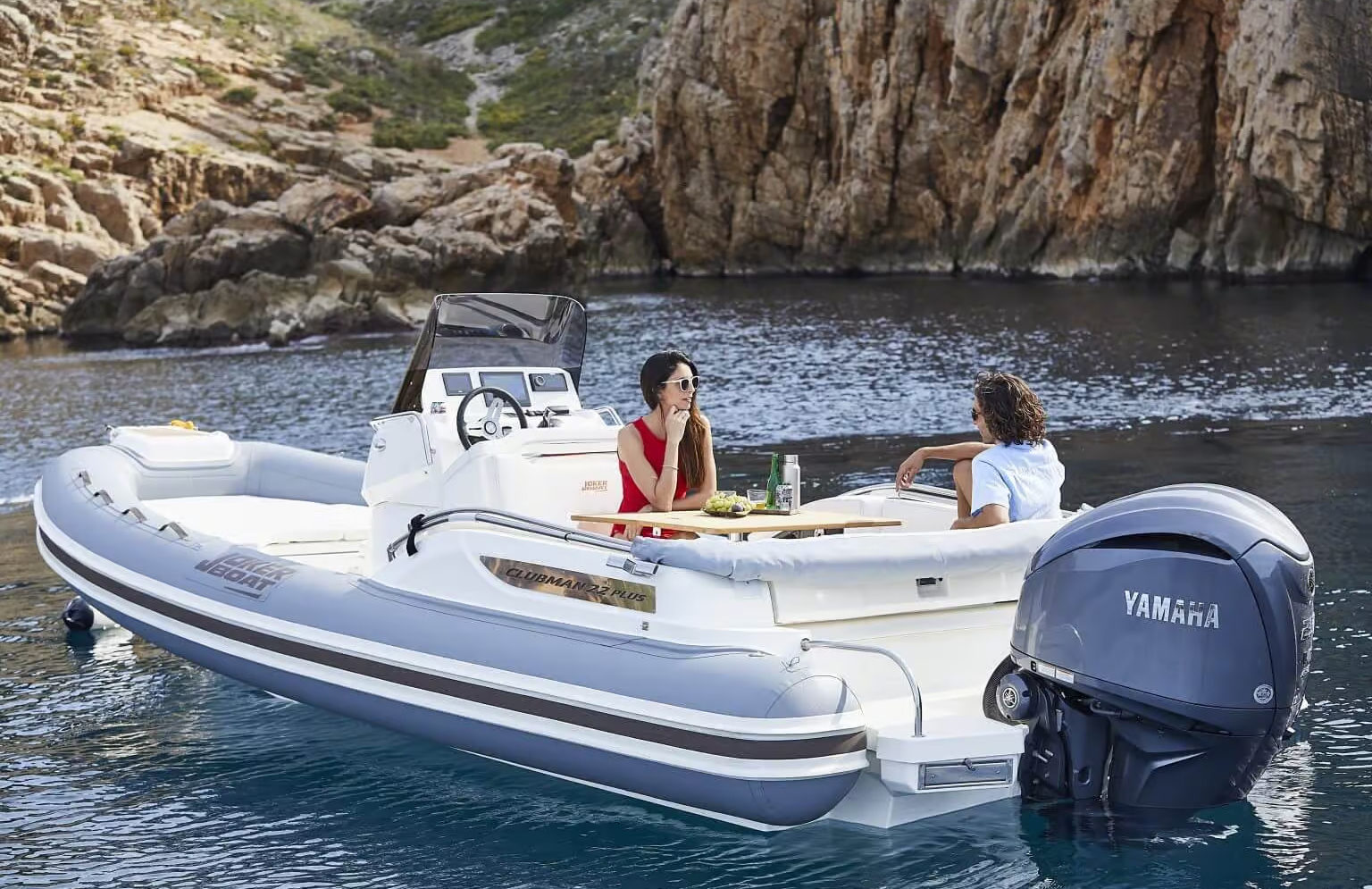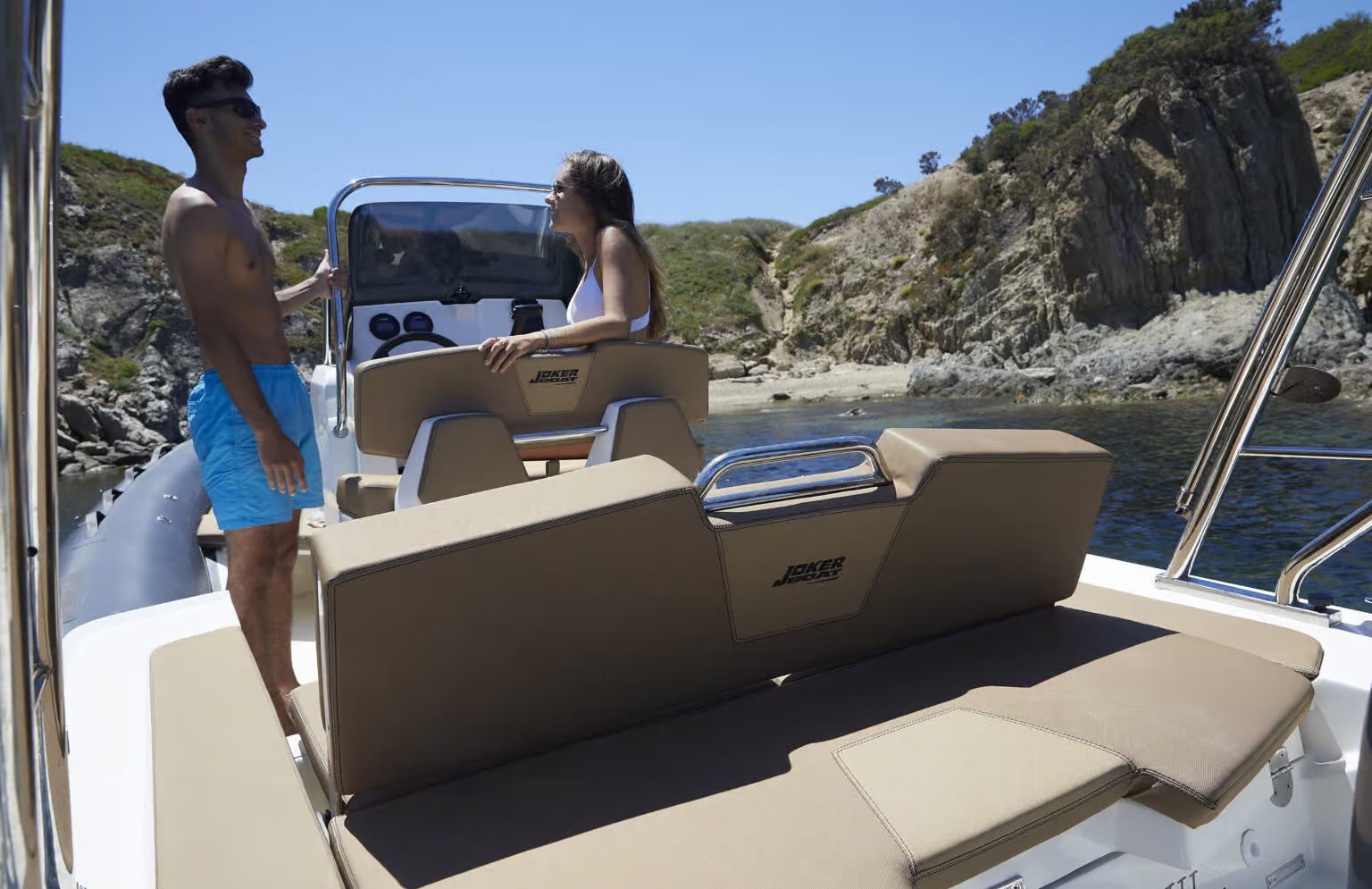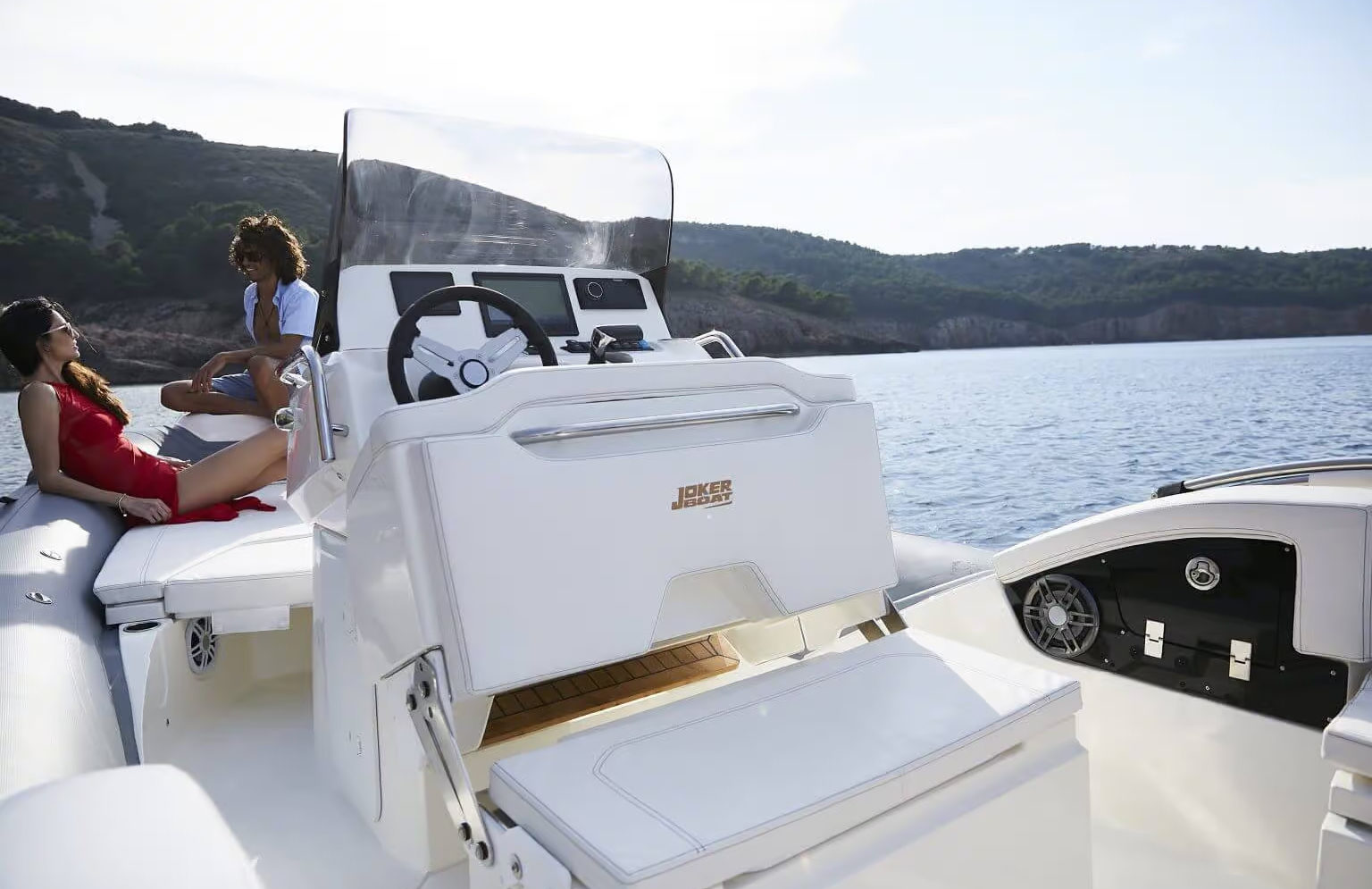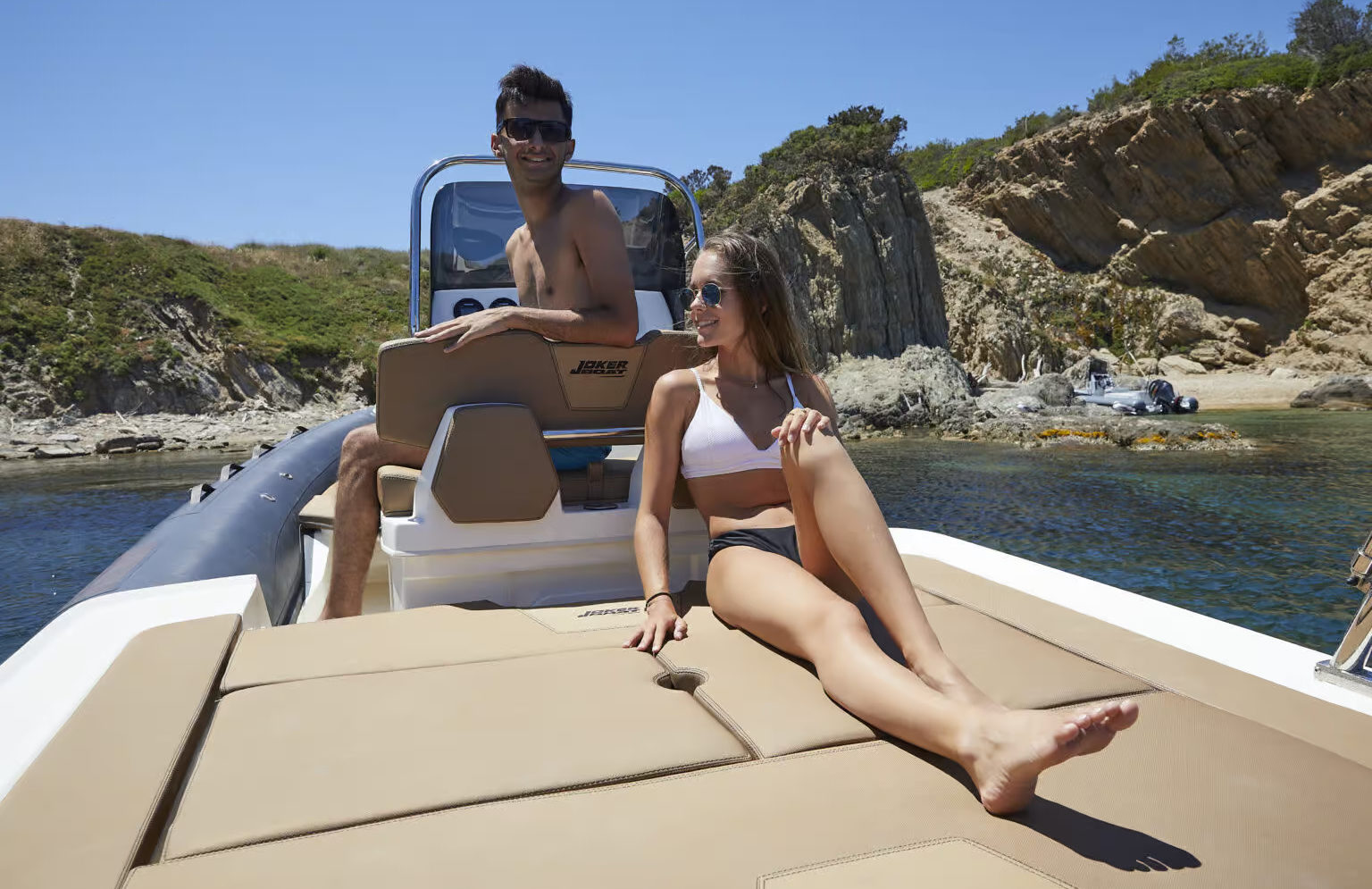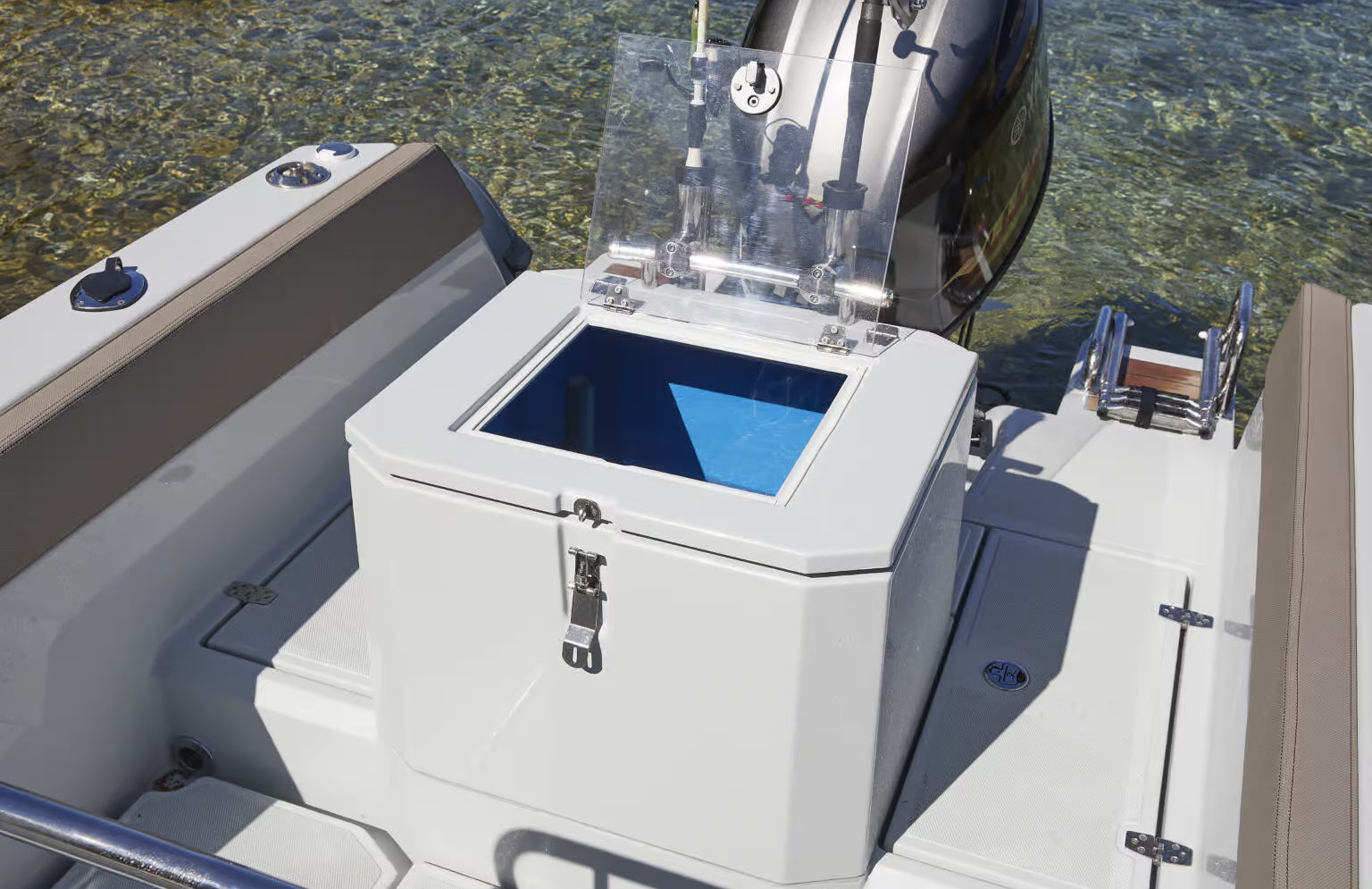 Joker Boat: rigid-hulled inflatable boats made in Italy
Joker Boat boats are designed primarily for fishing and recreational activities. Boats are built to maximize space onboard, which can be tailored to meet each individual's requirements. The engines of Joker Boats are outboard, which makes maintenance easier. With their semi-rigid hulls — easily replaceable if damaged — these boats are also ideal for novice sailors.
Buying a Joker Boat is not only recommended for its quality finish, but also for its smooth sailing
Joker Boat Clubman
The Joker Boat Clubman offer absolute comfort. Due to their spaciousness and stability, they are ideal for both fishing and boating. For sunbathing, add a deck at the front of the boat.
The Clubman 28 will be your ideal boat for days on the lake. This boat offers plenty of storage space, a convertible dining table and a fridge compartment to keep your drinks cool.
The Clubman 35 is ideal for days you want to spend sunbathing. Whether it's in the bow or the stern of the boat, you can comfortably lie in the sun. In addition, this model has a cabin where you'll be able to sleep while rocked by the rhythm of the waves.
Joker Boat Coaster
The Joker Boat Coasters are performance-oriented boats. Tougher, durable, and ideal in any weather, they'll also be your perfect tender. The Coaster 470 will quickly become your favourite ally for cruising on the water. It is light enough for unlicensed motors, requires very little maintenance, and offers good seaworthiness.
The Coaster 650 is the boat with the legendary hull design. It offers an optimal sailing experience and plenty of space in the bow and stern for sunbathing.
Joker Boat Barracuda
The Joker Boat Barracuda are specially made for fishing. There is ample storage space on the deck, as well as rod holders and a walk around console.
Contact us!
Don't hesitate to contact us, we are available 7/7 - 12/24
As an authorized dealer and agent for Joker Boats in Switzerland, we are committed to your satisfaction. Contact us to find out more about the Joker Boat boats that are available for immediate purchase, or to order a boat fully customized to your specifications.
Back to boats